Are you unable to play split-screen in Fortnite with your friend? A lot of players are facing issues with the split-screen matchmaking in Fortnite. Players have reported that the matchmaking seems to be not working. Being able to play split-screen is one of the best features of Fortnite. It allows you to play the game with your friend without them needing another console. But when the split-screen matchmaking stopped working, many players were visibly upset. In this article, we will tell you how to fix the split-screen not working issue in Fortnite. Stay tuned to us till the end of the article.
Fortnite actually consists of three titles: Save The World, Creative, and Battle Royale. But, the Battle Royale version went on to become one of the most popular battle royale titles ever made. Since its release as a beta in 2017, Fortnite's player base has increased exponentially. The game lost the beta tag just a couple of years back. However, even in beta, Fortnite still managed to pull in a lot of attention due to its exceptionally fun and unique gameplay.
Being able to build walls and other structures was a fresh concept for a battle royale. The game also received a boost to its popularity on the console when Epic added the split-screen feature in 2019 for PlayStation and Xbox versions. Console players were thrilled to have a split-screen option in a battle royale. But, due to the split-screen matchmaking not working, players have been unable to enjoy this feature. Below, we have mentioned some fixes and workarounds which might help you to get right back into the game with your friend.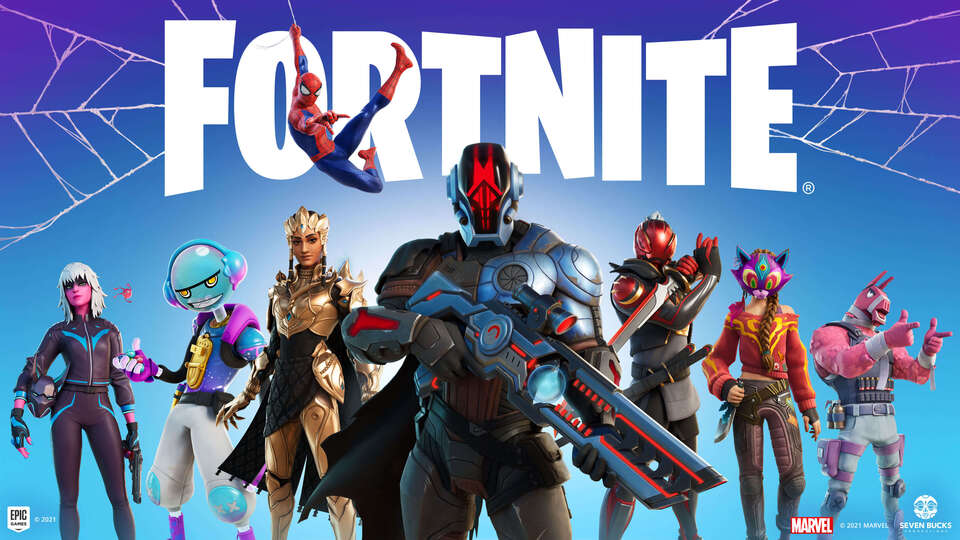 Fortnite Split-Screen matchmaking not working (2022): Fixes & Workarounds.
Fortnite keeps releasing new content to keep the players invested in the game. But a lot of time, new updates bring new bugs. This is a common problem with almost every game. It's extremely annoying as the split-screen is actually a very useful feature of Fortnite. With split-screen, you and your friend can easily play Fortnite on the same console, without having to have two separate consoles. According to reports, the issue started showing up after the v18.30 update on October 28, 2021. However, Epic Games quickly acknowledged the problem and fixed the situation by November 3, 2021.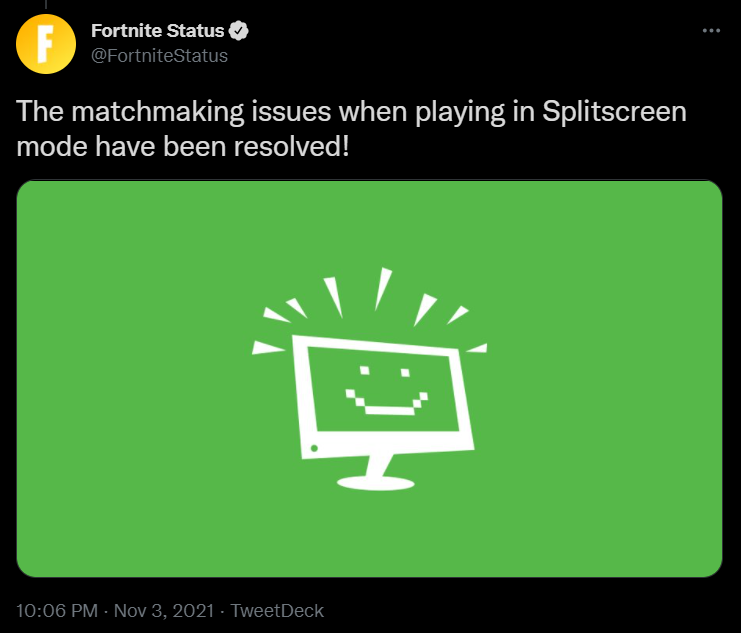 If you are still facing the issue, something has probably gone wrong again. However, there are a few workarounds you can try. In this article, we will mention all of them. But before that, make sure that there are no pending updates available for the game. Complete it if there's any. Pending updates can sometimes trigger old issues or connection instability.
1) Restart your game: This process seems to resolve the issue for most players. When this issue last popped up, developers recommended players restart their game to fix it.
2) Restart your console: If restarting the game did not work, then try to restart your console. Or, performing a full power cycle can also help.
3) Try different matchmaking regions: Sometimes, servers get overwhelmed and cause matchmaking issues. You can try changing your servers. To do so, follow these steps- Settings> Game> Language & Region> Matchmaking Region. Switch to any other server to see if it resolves the issue.
4) Check your internet connection: An unstable connection can also cause a matchmaking issue sometimes.
5) If nothing else worked, check if Fortnite servers are down: If they are, then wait for them to get back online.
So, these were some methods to help you with the split-screen matchmaking not working issue. We hope this article was helpful. In case, none of the fixes worked for you, it's best to wait for an official one. Also, if you're wondering if Splitgate is split-screen, then you should check out this article on Android Gram. Happy Gaming.