Forza Horizon 5 was just released a few months back but already has its share of bugs and issues. One recent bug a lot of players are facing is error code E:1047-0. This bug has stopped players from proceeding ahead from the initial game screen. With no suitable reply from Forza Support, players are disappointed and equally frustrated with the standard of help they received from the devs of a AAA title. The game was expected to have some bugs, being a new release. But with no official help, players are forced to look for answers on the internet. So in this article, we are going to tell you how you can fix the Forza horizon 5 error code E:1047-0.
Forza Horizon 5 is the twelfth main installment in the Forza series. Developed by Playground Games and released by Xbox in November 2021, it is one of the biggest titles in the racing game genre. Its previous titles have been great hits. The game is incredibly beautiful and fun to play till you encounter the error code E:1047-0. This error stops you from progressing in the game. The error occurs randomly and suddenly. Players have speculated that it is related to corrupt game saves. Therefore, in this article, we are going to tell you about a fix for Forza Horizon error code E:1047-0 which seems to have worked for many.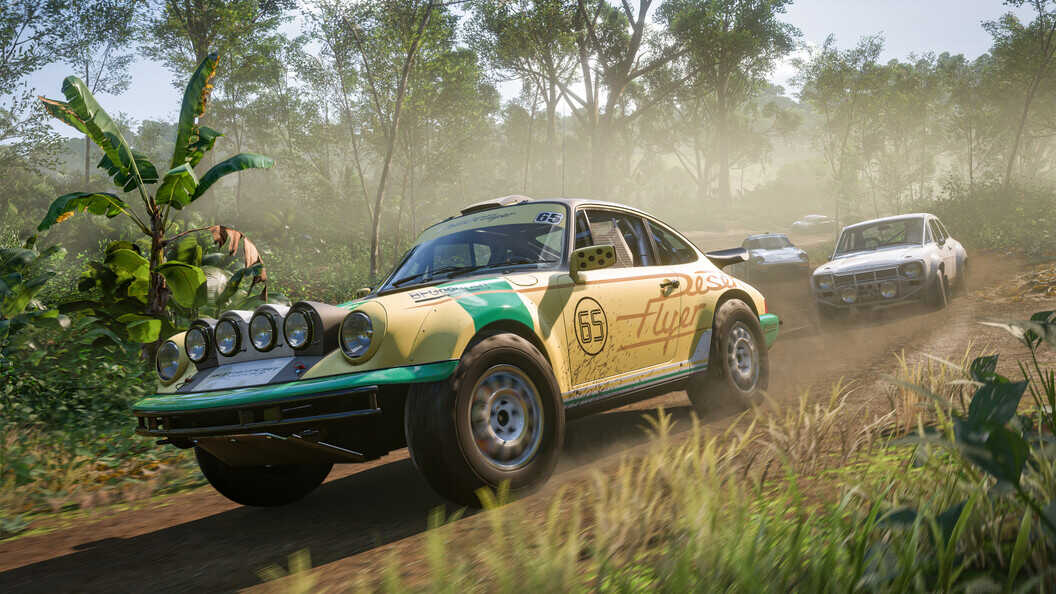 Forza horizon 5 error code E:1047-0 : Fixes & Workarounds
With players having to wait for weeks and months to get an answer from Forza developers, this bug has created a huge problem as if a player encounters this bug, the game stops working and doesn't allow any progression. In the steps below, we will mention some general troubleshooting processes which might clear your problem without having to go through other processes. Make sure to follow these steps carefully.
1) Restart Forza Horizon 5 and your PC too.
2) Reinstall the game from the store.
3) Log out of your Xbox app and then log in again.
4) Log out of your Microsoft Store and then log in again to see if it fixes the problem.
If these steps did not fix your problem then follow the steps below. But remember that this will wipe all your saved files and you'll need to start from scratch. There is no way to save your old saved files as well as fix this issue. The error code E:1047-0 seems to be occurring due to a corrupt saved game file and you will have to permanently remove it from your PC, resulting in a loss of all in-game progress.
1) Go to %LOCALAPPDATA% \Packages\Microsoft.624F8B84B80_8wekyb3d8bbwe.
2) Delete this folder. Make sure to remove it from your Recycle bin as well.
3) Disconnect your internet and launch the game. It is going to be a new game.
4) Play the intro and tutorial part at least till you jump out of the plane and drive the Bronco.
5) Connect your internet and close the game.
6) Now, relaunch the game. It gives you an option to choose between Cloud and Local saves. Select local save (since the problem might be related to the Cloud saved files as well).
7) Wait for the game to overwrite your old cloud saves with this new local save.
This seems to solve the Forza Horizon Error code E:1047-0 issue. Unfortunately, it completely wipes your saved files. This will cause major disappointment to players who have already spent hours in the game. But you can submit a ticket and Forza might return your gifts to your inventory. But, there is no guarantee.
We hope this article helped you to fixed the error code E:1047-0 issue in Forza Horizon 5. Make sure to read our article on Android Gram about how big the Forza Horizon 5 map is. Happy Gaming.