Unable to log in to Forza Horizon 5 using your Microsoft Account? Well, here's a highly reported bug of FH5 that managed to annoy a host of players since the launch. Reports regarding a login error involving Microsoft accounts started pouring in as soon as the early access went live. Now that it has been over a month since the official launch, it is unlikely that you will face the issue anymore. However, if you are still bugged with a similar error, don't worry. We have three workarounds for you to try. And, guess what? These workarounds have worked for most players during launch and beyond. Keep reading to know how to fix the Microsoft Account login error in Forza Horizon 5.
Also Read: Forza Horizon (FH) 5 Steering Wheel not working, throwing controller disconnected error: Fixes & Workarounds
Forza Horizon (FH) 5 unable to login through Microsoft Account error: Fixes & Workarounds
There are four fixes/workarounds to this issue. Try the following –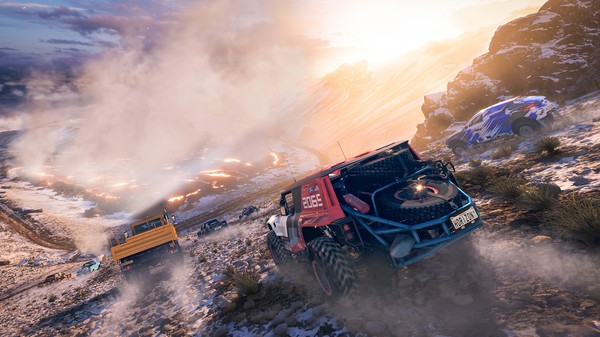 1st Workaround
1) You can try logging out of the Microsoft Store and Xbox app and then log back in.
2) First, log out of the Microsoft Store app and log back in.
3) Next, log out of the Xbox app and log back in.
4) Now, try logging in to the game.
2nd Workaround
1) Launch Forza Horizon 5 and let it come to the login page.
2) Click on Sign In Another Way and use the Windows Hello option to sign in.
3) You will have to type in your windows PIN to sign in.
3rd Workaround
1) Firstly, make sure that you have logged into the Xbox App and the Microsoft Store app using the same account. If you haven't, log in using the same account and move on to the next step.
2) Open the Windows Start Menu Search Bar and type in Credential Manager. Open the application.
3) Now, navigate to Windows Credentials.
4) Under Generic Credentials, look for any credentials that start with "Xbl", click on and remove them.
5) Restart your PC and launch Forza Horizon 5.
4th Workaround

1) Search for the Services app in the Windows Start Search bar and open it.
2) Look for the following services in the list – IP Helper, Xbox Live Auth Manager, Xbox Accessory Management Service, Xbox Live Networking Service, and Xbox Live Game Save.
3) Right-click on the above services and open their Properties. Under the General tab, set their Startup Type to Automatic. Next, click on Start to change their Service Status. Select Apply and OK to confirm the changes.
For more error guides, stay tuned to Androidgram!