Unable to hear in-game audio while playing God of War PC? That's strange, but not entirely rare. If you are facing problems with in-game audio, don't worry. We will help you troubleshoot the issue. Read this article.
Sony's Santa Monica Studio had a peaceful release week for God of War PC. Although there were some bugs that needed fixing, nothing was majorly bad. In addition to this, player and critic reviews of God of War PC were overwhelmingly positive!
God of War PC was a much-awaited title of 2022 and its release made a lot of anticipating fans happy! It is actually a reboot of the God of War title released exclusively for PlayStation consoles in 2018. God of War also managed to become the most successful PC title created by Sony to date. So, what's the future of this wildly popular franchise? Well, God of War's next title – Ragnarok – is scheduled to release this year. However, it will be another PlayStation exclusive God of War game. Now that PC gamers have gotten God of War's addictive and pleasurable taste, it is obvious that most of them would want Ragnarok to release on PC. A fan on Steam joked regarding how God of War PC has actually cost him way more than 50 bucks: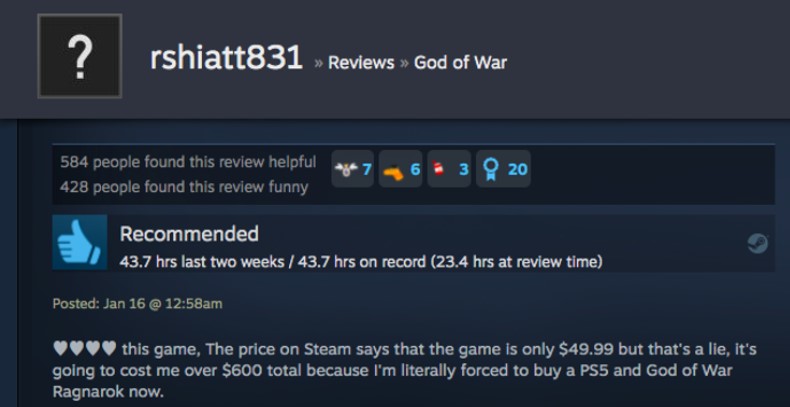 How to fix malfunctioning audio and sound in God of War PC?
Returning to the main question, let's discuss the workarounds you can try if you are unable to hear audio or the in-game audio is crackling:
1) First and foremost, update your audio drivers. This is a common reason why you may be unable to hear in-game audio in God of War PC. Open the Device Manager app from Start Menu > Control Panel and pinpoint the audio drivers your PC uses, under the Sound, video, and game controllers section. Right-click on the drivers and select Update.
If the above doesn't solve the issue, right-click on the audio drivers again and select Uninstall this time. Restart your PC. On booting up, your PC will automatically re-install the required drivers. Sound issues are common after a Windows Update – trying to update the audio driver or reinstalling it can help in such situations.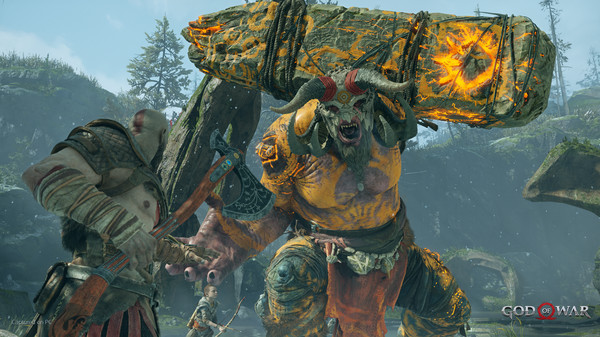 2) If the above-mentioned workaround doesn't work, make sure that your PC is detecting the correct audio device. If you use a controller, it is possible that Windows is detecting it as a speaker. This can cause audio to disappear – read this article to know how to fix it.
3) If you are hearing crackling sounds, make sure that the speaker or the headphones you are using isn't damaged. Try unplugging your audio output device and plugging it back in – ensure that the wires are securely plugged into the ports. If this doesn't work, try using a different audio device and check whether the issue persists. If the crackling noise doesn't persist in other devices, it's time you replace your speakers.
For more articles on God of War PC, stay tuned to Androidgram!