Wondering how to play NHL 22 with friends in 2022? Unlike Madden NFL 22, the latest popular ice-hockey simulation title by EA features a crystal clear multiplayer interface. You can either choose to play Online Versus or a Local/Offline (couch) Versus. Sadly, NHL 22 doesn't feature crossplay. So, if you are playing the game on Xbox, you cannot team up with a friend who is on PlayStation. NHL's latest installment also doesn't endorse cross-generation – so, if you are playing the PS5 version, you cannot play multiplayer with a friend playing the PS4. Well, this alone is a point where many fans would take a step back from buying the title.
NHL 22 includes robust multiplayer support, but no cross-gen and crossplay in 2022 is a deal-breaker for many. Especially since the pandemic has heavily affected next-gen console production and sales, many are still waiting to upgrade their Xbox One or PS4. Well, don't be disheartened. There's, in fact, a small workaround that lets you play cross-gen in the game. But, there's no workaround that will let you play cross-platform. Stay tuned to know the workaround and the process of playing multiplayer in NHL 22.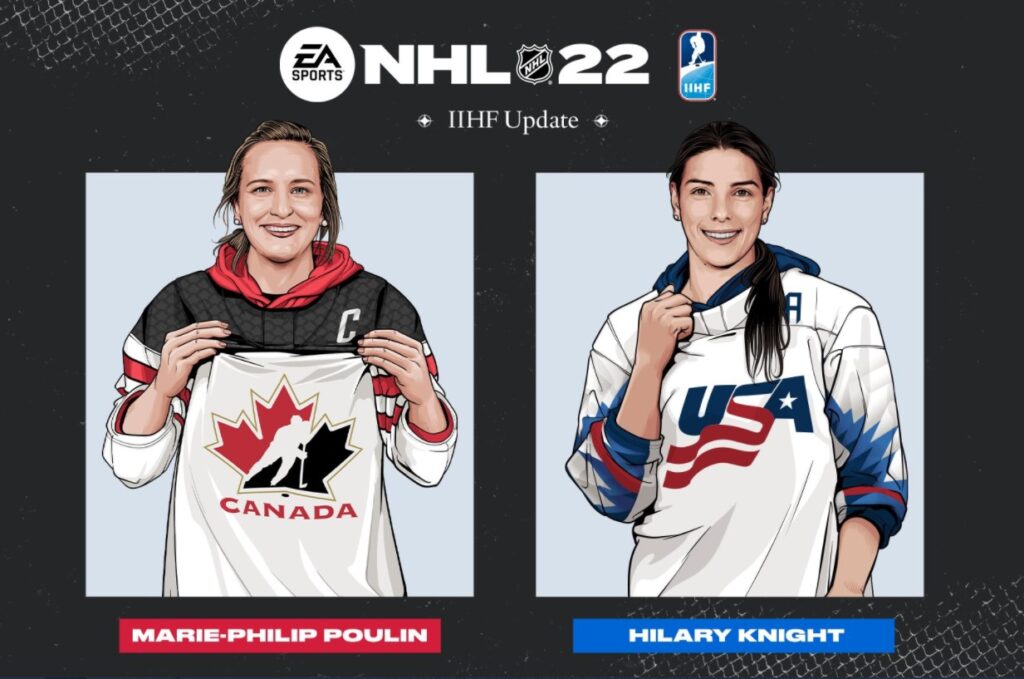 How to invite friends and play NHL 22 with them?
Multiplayer is pretty straightforward. You need to launch the game and head over to the Online tab to play the Online Versus mode. Follow these steps:
1) Choose the Online Versus mode from the Online window.
2) In the Online Versus Hub, choose the game mode you want to play.
3) In the next window, you can select Add Friends > Invite Friends option to bring out your friend list.
4) Select the friend(s) you want to invite.
In Online Versus, you can either choose to play with your friend on the same team (Co-Op) or choose to play against him/her. To play Co-Op, you can choose Add Controller option (instead of Invite Friends) in the Add Friends window.
For offline versus multiplayer (couch), head over to the Offline tab from the Home window. Now, select Play Now to start an offline head-to-head NHL 22 match. Plugin/pair your controllers to your console. Now, using the arrow options, select the teams according to the controllers you and your friends will be using. Once done, select the option to start the match.
If you are unable to start a multiplayer match with friends, make sure your internet connection is stable. If everything is fine on your end, it may be a bug on EA's side. We have come across a few reports regarding an issue with NHL 22's online versus mode.
A workaround that lets you play cross-gen
If you haven't bought the NHL 22 title already and plan to play cross-gen with friends, here's a small workaround that will allow you to do so. So, if you are on PS5 and want to play NHL 22 with a friend(s) on PS4, buy the X-Factor edition of NHL 22 and install both the PS4 and PS5 versions on your console. Upon doing so, you can play the PS4 version when you want to play with friends playing on PS4. This trick applies between Xbox Series X|S and Xbox One as well.