God of War is finally on PC and the community is thrilled! The latest installment in the God of War series has been a much-awaited game for PC users. But while some players are enjoying the game, many are reportedly struggling with the high CPU usage problem. Now, high CPU usage can severely affect a game's performance. The situation may fix itself sometimes. But some God of War players have reported the issue being continuous throughout the gameplay. So, in this article, we are going to share with you some fixes. Stay tuned!
God of War is a very popular title, since its inception. Almost every gamer has heard the name of Kratos, the God Slayer. The latest installment of the game lets the players witness a new side of him, along with the long-awaited PC port. No longer a raging beast of a man, Kratos is now a father. He lives in the realm of Norse gods and is teaching his son Atreus the skills of survival in this harsh, unforgiving land. God of War PC's campaign managed to gather a lot of praise. The game is also very well-optimized. But no video game is immune to bugs and general issues. Many reports included concern for high CPU usage and subsequent lags, stutters, and choppy videos.
What is causing the High CPU usage problem?
Windows PC users are well aware of the fact that sometimes bugs pop out of nowhere. While some players are running God Of War without a hitch, others are facing the high or 100% CPU usage problem. This type of problem generally happens when your CPU gets bottlenecked and has no core or thread left to process further commands. There are a number of reasons why your CPU might be getting bottlenecked. Your PC may not able to support the resource-hungry AAA title or there may be some background tasks interfering with it. Below we have mentioned some known issues and their fixes.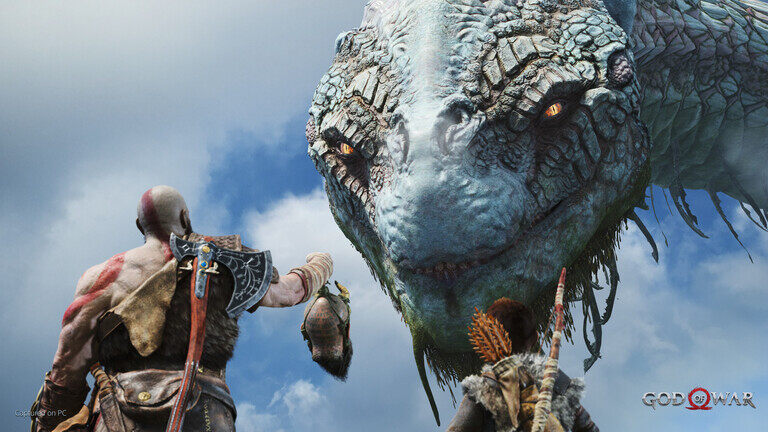 God of War PC High CPU or 100% usage: How to fix it?
Before we begin with the known issues and their fixes, we would like you to first check if your PC meets the minimum system requirement for running God of War. Make sure you have at least an i5 or equivalent processor with a minimum of 8 GB RAM. You also need at least NVIDIA GTX 960 (4 GB) or AMD R9 290X (4 GB) along with 70 GB of free disk space to run the game smoothly. Once you make sure that you have the required specs, continue on with the article. Below, we have listed some ways to fix the high CPU usage problem in God of War PC.
1) Close any unnecessary tasks running in the background that may be eating up your PC's resources. To do so, open Task Manager while the game is running. Now check if there are other apps that are using too much CPU. If there are any, simply end the task and close them.
2) Check if your game is up to date. Developers release patch updates to tackle bugs. Make sure to download and install any pending updates as soon as developers release any.
3) Check your Graphics Card Drivers. Outdated graphics card drivers also cause similar issues. Always keep your drivers up to date.
4) Lower your in-game graphical settings. If your PC isn't running God of War smoothly, then try to lower your in-game Graphics Settings. Also, set your resolution to native.
Some other solutions which might work-
1) Cap your FPS to 60 or 70. Several players have reported that capping their FPS to 60 or 70 has reduced the CPU usage from 100% to around 50-60%. This has been the most useful fix so far.
2) You can turn on High Graphics Performance mode for God of War. To do that follow these instructions- search for Graphic Settings in the start menu search> Browse> Locate the .exe file for God of War. Now click on Options and select High Performance.
3) Last but not least, check for your Windows Updates. If there are any pending, make sure to download and install them.
We hope the above-mentioned steps worked out for you. Happy Gaming!