Guilty Gear Strive's new DLC will be getting new playable characters. In this article, we will be sharing all the details about the new DLC of Guilty Gear Strive and discuss its datamined reports. Here's everything you need to know.
Developed and published by Arc System Works, this fighting video game was recently released in Jun 2021. Well, the game managed to compete against other giants like Tekken and Street Fighters. However, it hasn't been as popular as its competitors but with new content coming to the game, it is just a matter of time before this game kicks off.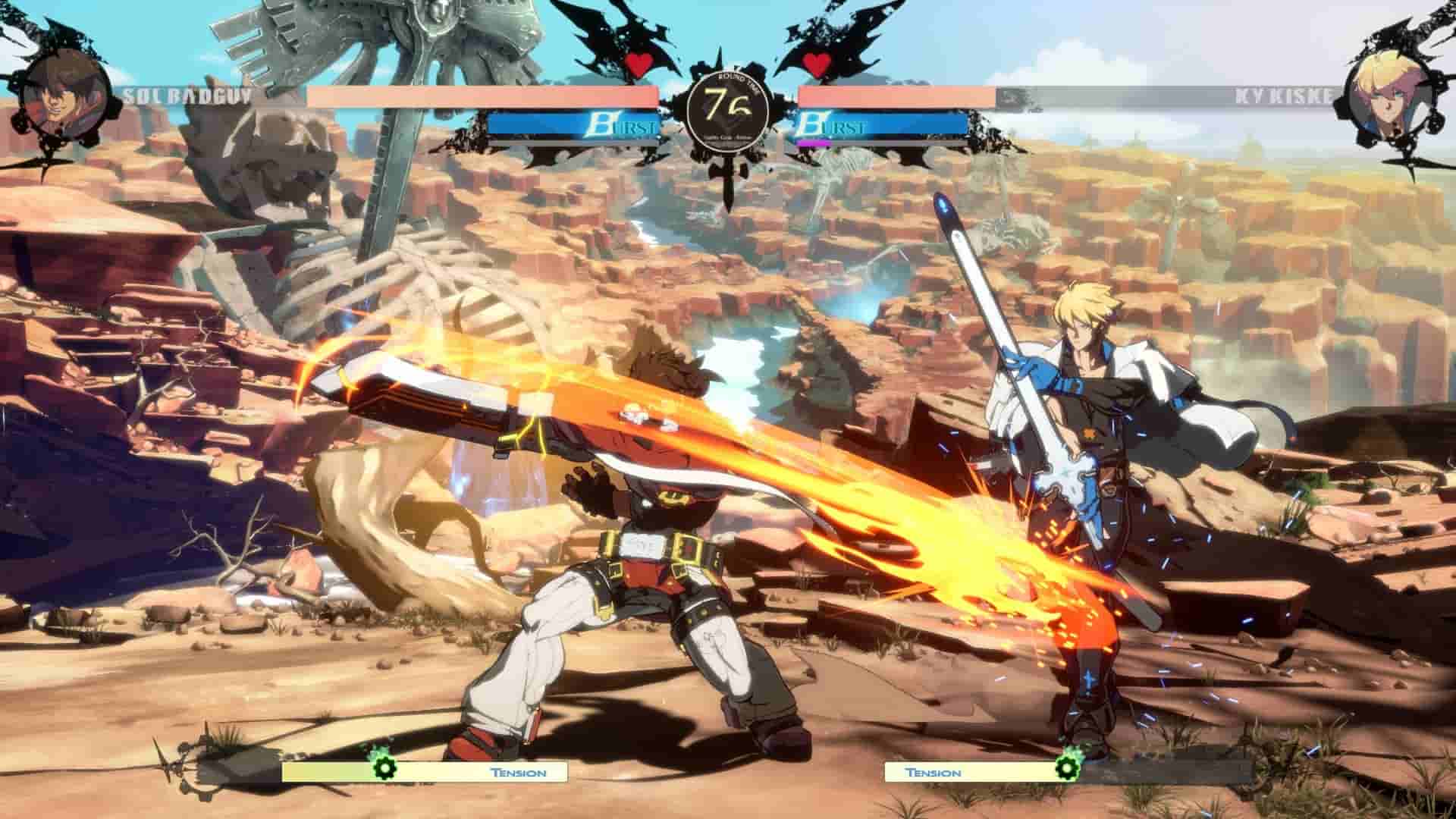 With the recent leaks about the new DLC, Season 1 of GG Strive, it has been found that some new playable characters will be introduced to the game. For more info, continue reading.
Guilty Gear Strive: New DLC
According to the recent datamined report by Twitter user ~Lean~, new playable characters are reported to be included in the game with the release of the new DLC of GG Strive.
THERE ARE ENTRIES FOR VOICE LINES AGAINST SLAYER IN THE FILES AND SOMEHOW WE NEVER REALIZED

Also for Chaos and Jack'O pic.twitter.com/GFQ2HQ2MBk

— ~Lean~ (@Lean_Buscaglia_) July 27, 2021
The reports revealed that in the game's main text file, there are texts for versus quotes of characters in-game that are not yet playable. Back in July, here's what the datamined reports found:
A quote of Sol against "JKO"(Jack-O)
A quote of Sol and I-No against "COS"( Happy Chaos)
A quote of Sol and Millia against "SLY" (Slayer)
A quote of Anji against "BKN" (Baiken)
Well, this leak suggested the addition of the following characters :
Jack-O
Happy Choas
Slayer
Baiken
Goldlewis
Interestingly enough, Goldlewis was made available in-game on 27th July for the Season Pass holders along with Jack-O who is scheduled for release on 27th August which hints that the leak was authentic, to begin with. Well, that implies we can assume the arrival of the remaining characters in the DLC in the coming months.
GG Strive: New DLC characters Release Date
Well, since Goldlewis and Jack-O are released in-game with a gap of 1 month, then it is expected that the other 3 characters might be released within the same time interval as well.