Want to know how to get the POGCAT pet in Pet Simulator X? Well, in this article, we will be sharing all the details about the same. Here's everything you need to know.
Well, Pet Simulator X will be getting a new Update 3 which will be bringing two new worlds in the game. However, along with other changes, the new POGCAT plushy is also included in this new update. Players will be able to buy the real-life POGCAT plushy from the BigGames Shop. However, it is not yet released so, the item is yet to be listed on the BigGames Shop. Well, according to an official from BigGames, the plushy will be listed as a limited quantity item and we don't think it is going to be re-stocked once the stocks run out. As a result, the value of this will be very high in terms of gems.
Did you know that you can still get the infamous Red Valkyrie toy code item in Roblox? With just a little bit of luck, you can get your hands on this rare item. For more details, visit here.
Pet Simulator X: POGCAT
Anyone who played Pet Simulator 1 would know that the game also featured a real-life plushy which came with a unique redeemable code that can be redeemed in-game to get a huge cat. Well, just like Pet Simulator 1, the plushy featured in Pet Simulator X will also be coming with a unique redeemable code that can be used to get a new in-game pet.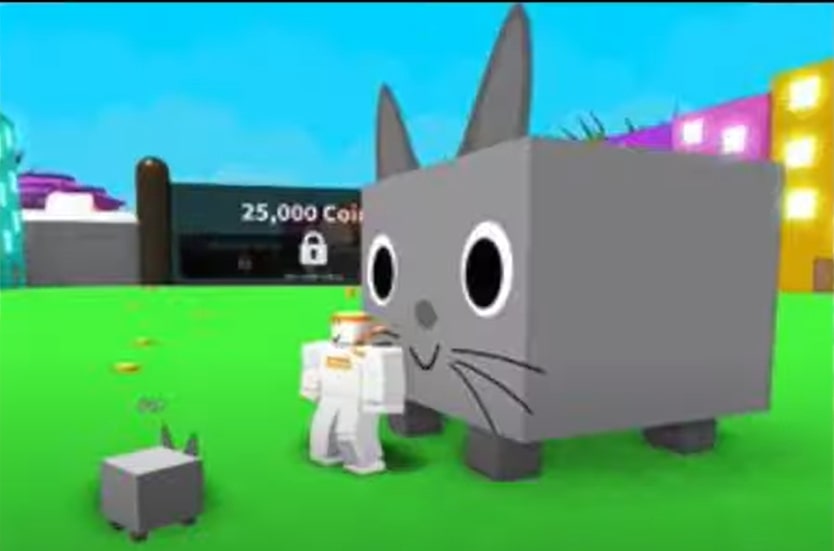 It was also mentioned that the pet is not going to be a 100 Trillion pet. It will be completely unique but will not be overpowered that no one can beat. It is expected that the pet will be balanced but with unique characteristics.
POGCAT Plush: Price
Well, according to an official at BigGames, the POGCAT plush will be costing around the same as the plush featured in Pet Simulator 1 which is around $40-$50. The pet featured with the plushy will be tradable in-game as well but will show the original owner's name under the pet info after being traded.
POGCAT Plush: Pogchamp Achievement
It is expected that the POGCAT plushy redeemable code might be the key to clear the Pogchamp Achievement. Maybe the code can be used to get the Pogchamp cat? We don't know for sure. Well, once the update comes out, we will have more details.