Halo Infinite is currently one of the highest-grossing first-person shooter games. Ever since its release back in Nov 2021, players have been buying this game and experiencing the intense action it packs. Well, many might not know that in Halo Infinite, you can change your nameplate. Did you? If you didn't, make sure to read this article till the end as we will be sharing all the details regarding the same. Here's everything you need to know.
Developed by 343 Industries, Halo Infinite is the sixth installment in the iconic Halo series and we can say that it is the best among all. Featuring improved gunplay along with multiplayer elements, this game is set to be the next big thing in the coming months. Also, since the game was recently released, it has its fair share of bugs and errors which can be really annoying. But, thankfully these are not major ones and can be fixed by tweaking some of the settings in-game. Anyways, coming back to our topic, in Halo Infinite, players can customize their characters deeply through the in-game settings or even using the Halo Waypoint mobile application. Yes, you can do this too. However, in this article, we are focusing on providing you with the ultimate guide on how to change your nameplate in Halo Infinite. Continue reading to know more.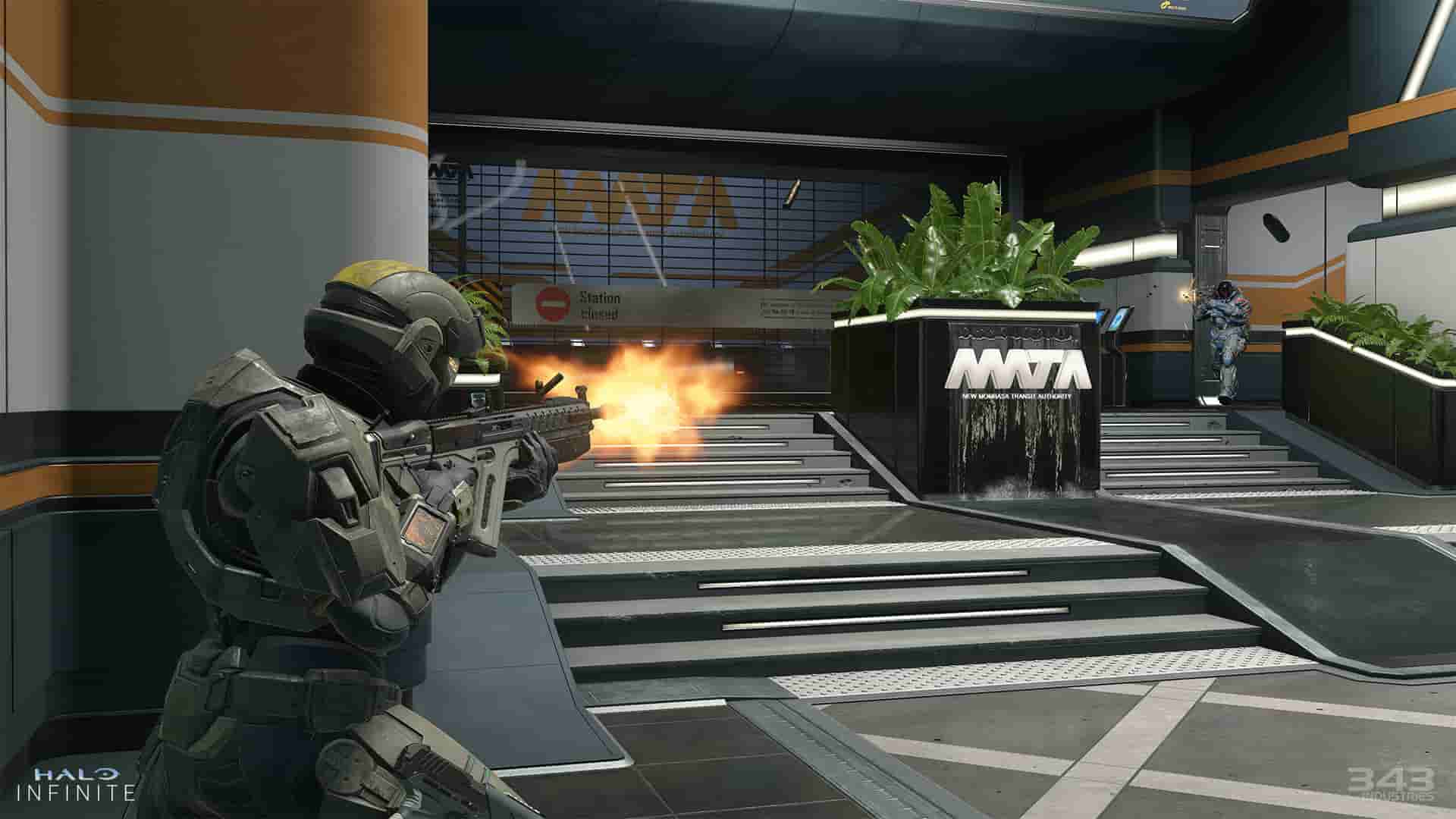 Halo Infinite: How to change nameplate?
Well, customizing your character is fairly simple in Halo Infinite. To do so, you must launch the game first and then follow these steps:
1) Once you are on the main menu of Halo Infinite, head towards the top of the screen and find the option, Customization. Click on it to access the Customization menu.
2) Now, under the Customization section, there will be a bunch of options related to changing your Armor, Body and AI, etc. However, you will need to select the Spartan ID option that is the last amongst all.
3) Under this section, find the Nameplate option and select it. Now, all you need to do is select the appropriate Nameplate to your liking and click on Equip.
Note: Unlike other options in Halo Infinite, you cannot customize your Nameplate from the Halo Waypoint application. It has to be done within the game itself. 
So, this was how you can change your nameplate in Halo Infinite. For more such guides on Halo Infinite and other games, make sure to stay tuned with us on AndroidGram.