Halo Infinite is a first-person shooter game launched on the 8th of December in 2021. The game was launched for PC, Xbox One, and Xbox X/S series. Created by 343 Industries, Halo Infinite continues the story of Master Chief accompanied with his AI companion 'Weapon' (Weapon replaced Cortana in Halo Infinite). The game features an open world, with a grappling hook added to Master Chief's armor, which can be utilized to traverse the world and also grab items. Halo Infinite is said to be the 3rd sequel in the "Reclaimer Saga". The multiplayer component of the game was available to play for free, one month prior to the release. This generated a wave of excitement among the fans as the game's release date had already been delayed from 10th November 2020 to 8th December 2021.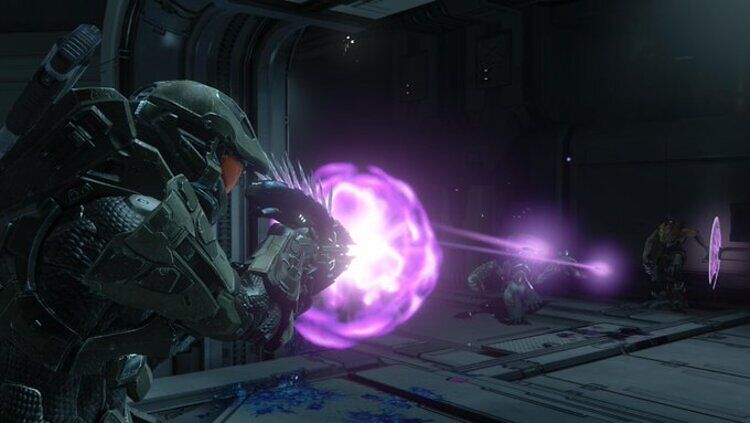 Halo Infinite Matchmaking Issue in Big Team Battle mode
After some time of the release, the players are now facing a bug with the online matchmaking process. Players had to face problems in matchmaking mainly in the Big Team Battle mode. The matchmaking on Halo Infinite is not working for most players which is making them question the one-year delay in the release of the game. Therefore, below mentioned are some possible fixes and workarounds to make the Halo Infinite matchmaking work.
Also read: 
Halo Infinite: How to use standard controls i.e. Keyboard & mouse on Xbox (Complete Guide)
Halo Infinite: How to enable Crossplay and add PC friends on Xbox?
The 343 team has been working on this issue for quite some time now. And according to the devs, the issue has now been resolved as mentioned in this tweet. So, before trying these troubleshooting methods, restart your game and try to start a match as instructed by the developers. If the issue still persists, try filing a ticket by clicking here.
A lot of times matchmaking issues are caused by server bottleneck situations or maintenance and any amount of troubleshooting wouldn't help your situation. Visit the official Halo support website and check if there's a mention of a server issue faced by the players. If everything looks fine, it might be an issue within your home network. That's where this article comes in. Go through the Halo matchmaking workarounds and fixes mentioned below to implement them on your devices and home network.
Halo Infinite matchmaking (fixes and workarounds):
1) The first and most basic step would be to restart both your router and your gaming device. Restarting your router will place you in a new route between your home connection and ISP. Also, restarting your gaming device will eliminate any chance of software-related bugs.
2) I would also recommend you use a different internet connection, if available. Try using a wired connection and check whether the issue persists. If matchmaking works normally on a different internet connection, then contact your ISP regarding the issue.
3) Try changing your DNS address. DNS servers can cause issues more frequently than you can imagine. This can also be the reason for matchmaking issues on Halo Infinite. Change your DNS server to a more reliable one like that of Google.
It is sad to say, but if none of the above-mentioned fixes work, then there's nothing you can do other than wait for the issue to resolve. While you wait, you can visit different forums online to interact with other players having the same issue. This will be helpful since you will get updated constantly regarding the situation.
As famous as the Halo franchise is, it is an offense that their users have to face these problems more frequently than what can be considered normal. As mentioned before, the developers have reportedly addressed the matchmaking issues in the game. However, if you are still facing an issue, try the above-suggested measures or submit a ticket.