Monster Hunter Rise is now available on PC – it's no longer confined to the Nintendo Switch platform. Overall, the game has been substantially spruced up for its PC launch, which is a pleasant surprise. As a result, selecting the best graphical settings is critical for getting the most out of the game.
Monster Hunter Rise PC System Requirements are as follows:
–CPU: Intel® CoreTM i5-4460 or AMD FXTM-8300 processor

–Memory: 8 GB

–Operating System: Windows 10

–Video Card: NVIDIA® GeForce® GTX 1060 or AMD RadeonTM RX 570

–Shader Pixel: 5.1

–Shader Vertex: 5.1

–Disk Space: 23 GB

–VRAM: 3 GB
There's no need to worry if you're playing Monster Hunter Rise on a lower or mid-tier setup because the game isn't overly demanding. We'll show you how to reduce Monster Hunter Rise latency, boost/increase FPS, and more by following the steps in this article.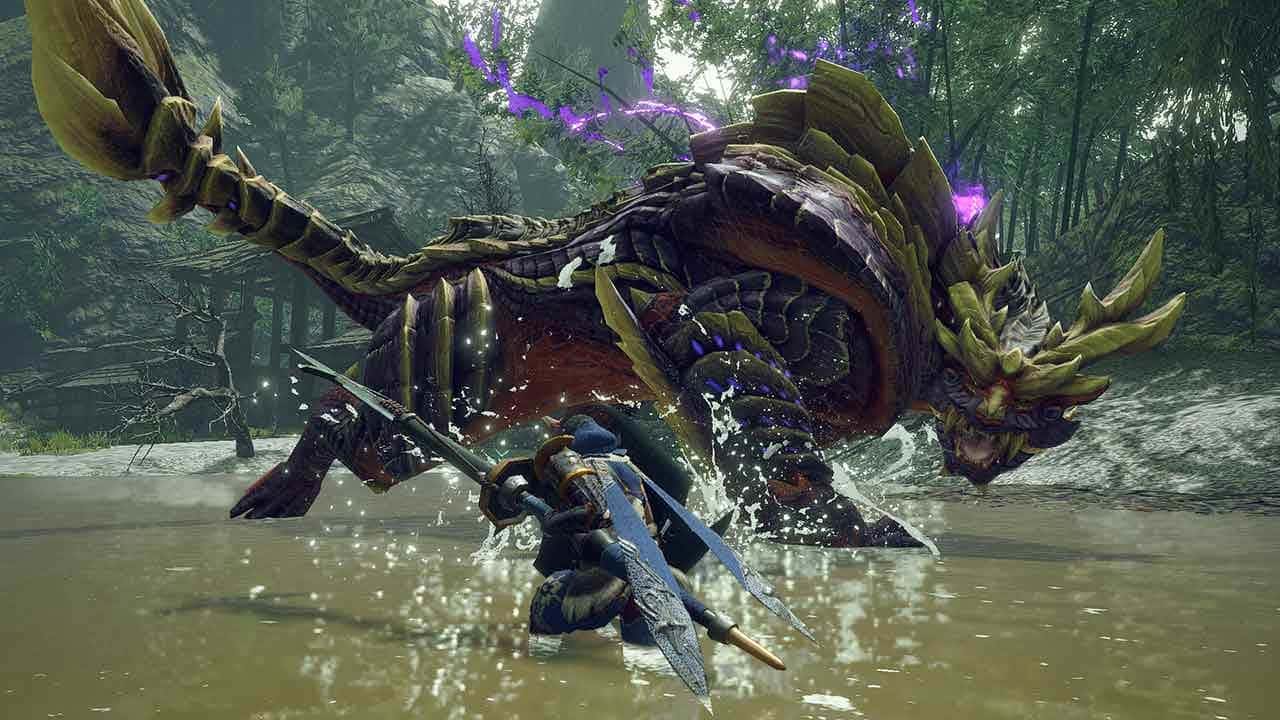 Graphics Settings you should set in Monster Hunter Rise
-Dynamic Shadows: These are the shadows that are computed in real-time to resemble the natural shadow of an item. Turning off dynamic shadows adds a few frames per second.
-Equipment Shadows: Determines how your character's dress and equipment reflect shadows. Keep this turned on; turning it off has no effect on performance.
-Model Swapping: Reduces the draw distance for environmental features. The influence on performance is minor.
-Mesh Quality: Affects the level of detail in the environment. Makes distant objects seem naked at the cost of a minor speed boost. Continue on.
Advanced Graphics Settings
-Image Quality: Set this to 150 percent to keep the appearance of native resolution. Lowering it will boost average frame rates greatly, but at the expense of everything being grainy.
-High-Resolution Textures: Sharpens everything's overall texture. Turning it on or off has no effect on performance, so leave it on for the extra aesthetic bonus.
-Texture Filtering: Enhances the quality of the texture. Keep the volume high. Switching it to low gives very minor improvements in performance.
-Shadow Quality: Affects the quality of all shadows in the game. Setting this too low causes shadows to seem blocky, but it has a significant influence on performance. This is the parameter to change if you want to secure extra frames.
-Anti-Aliasing: Removes jagged edges that emerge all over the place. Anti-aliasing has a huge aesthetic impact but provides very few performance benefits. The least onerous on performance is FXAA, but TAA looks a little smoother. TAA+FXAA, a third approach for merging the two, achieves a good balance while adding a few additional frames. Play around with anti-aliasing to find a setting that suits your needs.
-Motion Blur: A strew of moving items across frames that give the impression of being inebriated. Turn this off for the most part if you want maximum FPS.
-Vignette Effect: Darkens the screen's edges for a more cinematic feel—has a tiny performance impact, but is a personal choice.
-Depth of Field: Creates a powerful depth of field effect in which the distance between the closest and furthest objects is sharply defined. It's best to leave turn this off, as it will affect your game's performance.
-Film Grain: Adds a grainy look by slightly darkening everything. It's just ornamental, with no functional purpose. This should be turned off.
Few Additional Workarounds to boost FPS in the game
– Clean Temporary Files from your system.
– Disable Overlays like Xbox Gamebar, Geforce, or Steam.
– Update graphics drivers and Windows.
– Turn on Game Mode from Windows Settings.