Frequent traveling can cost you a lot especially if it's round the world! Such kind of traveling requires a rewards program. And, when you have a favorite hotel, it's pretty much an avoidable necessity. Hilton Hotels has just the program for your frequent business meetings: the Hilton Honors app.
Being a Hilton Honors member will bring you exclusive perks when you stay at any of the Hilton's 5900 hotels around the world. This includes beautiful resort stays, and luxury and boutique hotels. The membership is absolutely free. You will be earning points on your stays which you can redeem for exclusive rewards.
Hilton Honors app rewards
If you are a Hilton Honors member you will automatically get some mandatory rewards:
Hilton Honors Discount Rate
Points will be collected to redeem for free nights
Members can choose their own room
Digital Check-in is available
Members will get a digital key
No resort fees when you use your points for a stay
Free Wi-Fi
and, many more!
The above rewards are for members staying for 0-4 nights at a Hilton Hotel.
However, if you are staying for more days, your membership will get you premium benefits.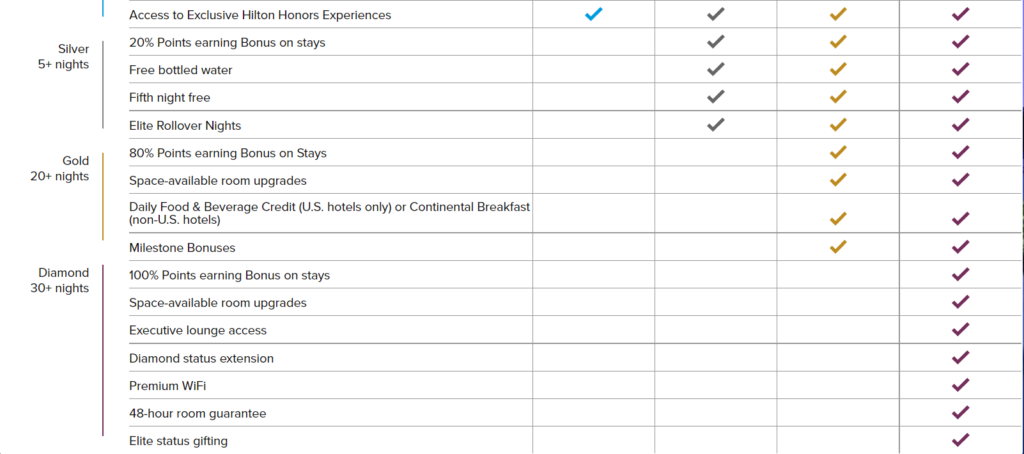 Hilton Honors app not working: How to fix it?
We have listed the common fixes for Hilton Honors app not working issue.
Restart the application: Clear all your apps from the recent window. Restart the Hilton Honors app. This is the most common way to fix a crashing app problem.
Restart the device: Restarting stops all the background processes of your mobile phone, and hence if a process was causing the app to misbehave, it would stop.
Clear app data and cache: Try deleting app data and cache—open Settings on your phone. Go to the Apps section and find the app. Go to app info, and tap on Clear app data and the Clear cache. This step is for Android users only.
In iOS, you can offload the app on iOS by visiting Settings > Storage > Hilton Honors > Offload App. Clearing app data helps if there is some problem with the in-app processes.
Force stop the app: This method is also for Android users. Long press on the app and click on the "i" button. Tap on "Force Stop." For iOS users, clearing recent apps will help.
Hilton Honors app server might be down: If that's the case, please wait for an hour or so and try launching the app again.
Contact the app support: If the problem still remains, contact the app support from the in-app Help option. Or, check out their support section here. You can also contact them at toll-free number
+1-800-4HONORS.
Hope the above tips solved the Hilton Honors app issue for you!