Unable to renovate the anchor in House Flipper? Well, a lot of peeps have the same grievance as you. The developers have confirmed that it is a bug and also suggested a workaround hotfix to help you progress in your journey of House Flipper. Read this article to know more about the bug and how to fix it.
House Flipper: Anchor Renovation not working & progress stuck at 0%
Anyone else having a hard time with the sanding of the anchor? I've been doing it for like 10 whole minutes and it still says there is 0% progress. Help!
When a Steam user, ladybelle, posted the above in a thread, several others replied, acknowledging the same problem. If you are unable to renovate the anchor in House Flipper, it is not a problem on your side. Within two hours of the Luxury DLC's release, the developers received several reports on the game crashing while trying to work with the anchor. However, the developers were quick in addressing the situation and came up with a solution. Keep reading to know how to fix the anchor issue in House Flipper.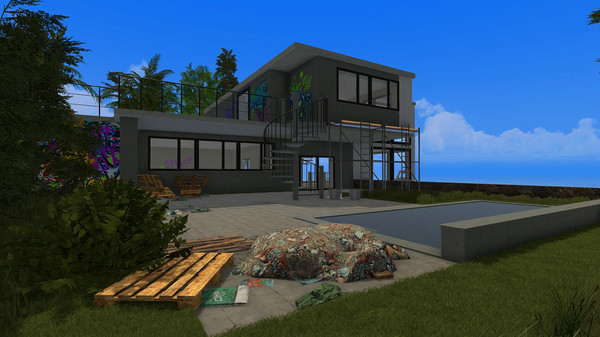 How to fix the issue?
As mentioned earlier, the developers have now come up with a working workaround hotfix for the anchor issue in House Flipper. They created a new version of the game to fix the bug. Players can now work on the anchor and other furniture renovations without the progress getting stuck. Here's how you can perform the workaround:
1) Open Steam. In the Game Library, right-click on House Flipper.
2) Select "Properties".
3) Navigate to the "Betas" tab. In the text field, paste "renovationtest" and click on "Check code".
4) As a blue button appears below, click on it.
5) A small download will start in the game. After it's done, try the anchor renovation in the game again.
6) The bug should go away by now.
However, the above fix is reportedly working only on DirectX 10 mode and not on DirectX 11 mode. An update was pushed to fix another similar issue with loading the boat house. We do not know whether the update managed to fix all the loading/crash issues in House Flipper. However, if you are still unable to finish the anchor renovation, we recommend you try the workaround and launch the game in DirectX 10 mode only. When you launch the game, and you have a graphics card compatible with DirectX 11, you will see a window with two options: Play House Flipper and Play House Flipper (force DirectX feature level 10). Choose the force DirectX feature level 10 and proceed.
Hope this guide helped you solve the anchor renovation not working & progress stuck at 0% issue in House Flipper. For more such updates, stay tuned to Androidgram!