It is scarce to come across a Portal in No Man's Sky. Portals are structures in No Man's Sky that enable your character to fast travel across worlds and total regions of space.
If you are looking for a beginner's tutorial on finding a portal in No Man's Sky, you are at the right place. We have the perfect tutorial for you to find a portal in the easiest way possible. Keep reading this article to know the steps.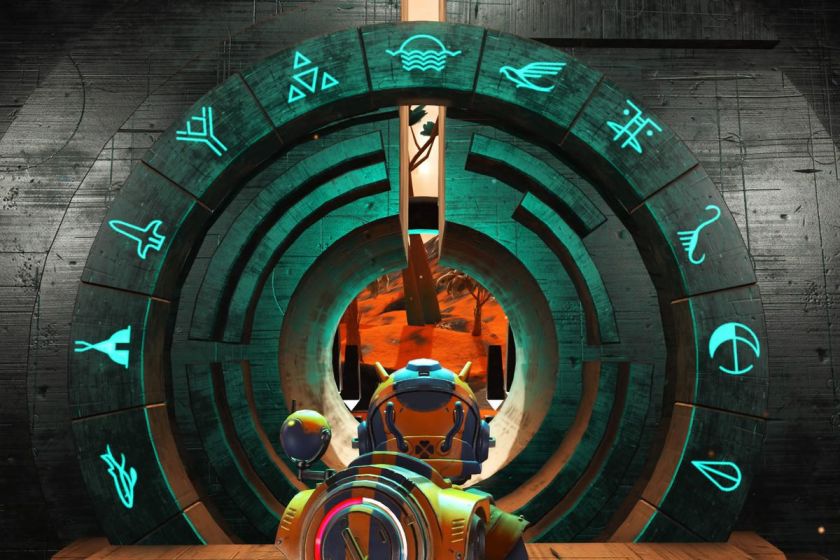 How to find a portal in NMS (No Man's Sky) in 2021?
Here are the steps for you to find a portal in No Man's Sky.
First, you will have to find navigation data. If you don't have the navigation data already, look around on the tables in the space station. You will come across glowing cubes (encrypted navigation data), which will contain the navigation data. The encrypted navigation data can reward players with either 11-14 Nanite Clusters or 1 Navigation Data. So, if you didn't get the navigation data on the first try, keep looking. Normally, you can also collect navigation data from ancient data structures and Red Canister Debris.
Next, exchange these navigation data with the cartographer for Alien Cartographic Data.
Then, use the Alien Cartographic Data to locate an Alien Monolith. Once located, fly to that location.
After you reach the location in No Man's Sky, make a manual save to safeguard your character if anything goes wrong.
Next, go up to the monolith and interact with it. You will have to read the riddle displayed on the screen and choose an option that will affect you positively or negatively. If something goes wrong after choosing the option, use the manual save option, return to the safe state and then try interacting with the monolith again. If you see a positive response, you will receive a reward.
Once you receive the reward, interact with the monolith again, and this time, it should give you the option to locate a portal. To travel to the portal, you will need to own a curiosity of the system's dominating faction (for example, a Gek Relik). You can find one easily at trading stations.
After you reach the portal location, make sure you build a base nearby to return to it anytime you want.
And there you have it! A portal in No Man's Sky that you always wanted.
For more tutorials like this on No Man's Sky and other video games, stay tuned.