Vizio's TV series is well known in the market because of its competitive prices and good specifications. Most Vizio TVs have a VA panel with an excellent contrast ratio. This specification is great for a dark room or low light conditions. Vizio TVs are also known for their extremely low lag; hence they are great for gaming. If you own a Vizio TV, you will know its benefits already. Plus, Vizio TVs support Airplay too.
Nowadays, we love to mirror our phone screens to our televisions for a bigger and better experience. Hence, the concept of screen mirroring is at its peak popularity now. It has become a must for smartphone companies to provide screen mirroring support to do well in the market. Vizio TVs' crystal clear and bright displays make them suitable to mirror smartphone content and preserve the content experience. To know how to activate Airplay on your Vizio TV, read this article.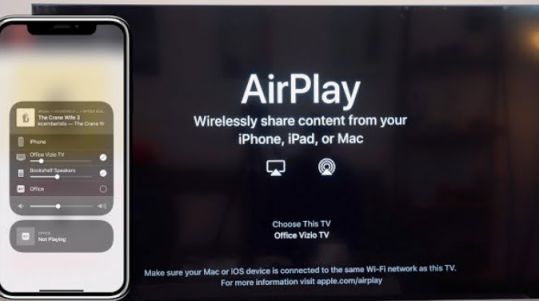 Activate Airplay on Vizio TV
Apple has a dedicated screen sharing and mirroring facility called Airplay, which depends on WiFi to stream content. Airplay is supported on Apple devices that run iOS 11.4 or later. The destination devices can be an Apple TV, HomePods, and many more. Some Smart TV manufacturers also support Airplay as a destination device.
If you own an Apple device and a Vizio TV, you can mirror your screen easily as a few Vizio TV models support Airplay. You can mirror your Apple device's screen on the Vizio TV if your device is any of the following:
iPhone X iPhone 6/6 Plus and later;
iPhone SE iPhone 5S iPad Pro;
12.9-in., 10.5-in., 9.7-in. iPad Air and later;
iPad, 5th generation and later;
iPad Mini 2 and later;
iPod Touch 6th generation.
macOS Mojave 10.14.5 or higher
Here is the list of Vizio TV models which support Airplay.
If you have a Vizio TV model which supports Airplay, here's how you can activate Airplay on your Vizio TV.
Visit the SmartCast Home. To do so, press the V button or Home button on your Vizio TV remote.
Select the Extras menu. You can find the Extras menu on the top of your home screen.
Traverse to the AirPlay option and make sure that On is chosen.
That's it. Airplay will now be enabled on your Vizio TV, and you can enjoy screen mirroring facility from your iOS devices.