If you want to check your progress in Splitgate or even the leaderboard and stats, we have prepared a detailed guide for you on how to do so. Here's everything you need to know.
Splitgate
Developed and published by 1047 games, Splitgate is a free-to-play highly intense FPS game where players can use portals to outplay/outsmart their opponents or even flank from behind. The constant engaging gameplay featured in every battle is what makes Splitgate a worthy game. Giants like IGN and GamesRadar rated this game positively and even mentioned it with popular titles including Halo and Portal which is a huge remark.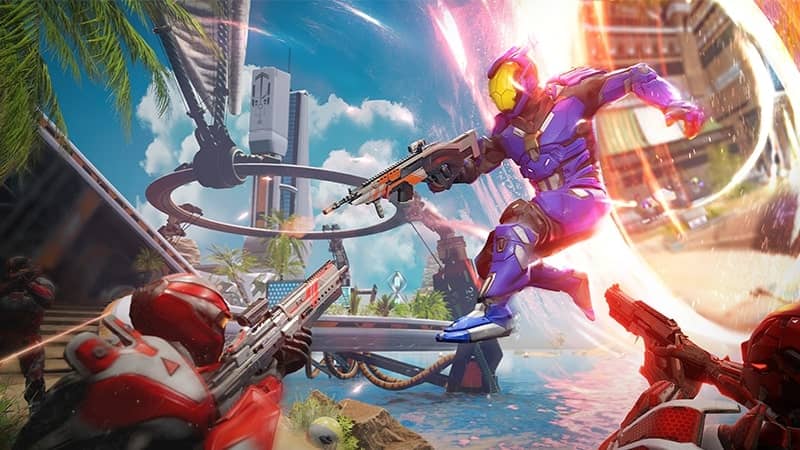 Well, with the recent influx of players in the game, the servers failed to keep up with it, and eventually, players had to face the consequences. From 'unable to authenticate' errors to game crashes, it was a nightmare for the game devs as all this was happening right before the scheduled release date. However, due to this, they have delayed their official release and the BETA has been extended for now.
Anyways, back to our topic. To know how to check the leaderboard and stats in Splitgate, continue reading this article.
Splitgate: Leaderboard, Stats, and more
If you have played Splitgate for a long time, you must be wondering how good are you. With the addition of the new Ranked system, you can play against others of the same skill level as you. However, you can also check your stats of Splitgate using tracker.gg. It will provide all the statistical data of your matches to help you know about your skills as well as your aim.
So, all you need to do is visit the official tracker.gg website and enter your Steam name, ID, or URL of your Splitgate account and it will display all the details on your screen. You can also check the leaderboard of Splitgate where the top players of the region are listed.