Hydraulic Wiring is a useful component in No Man's Sky that is used for crafting other items. As its name suggests, it is made up of specialist wiring and control threads that facilitate the transmission of power and signals. It also offers direct manipulation of remote components.
As mentioned earlier, hydraulic wiring can help in manufacturing advanced technologies. To create hydraulic wiring, you will require a blueprint of the component mandatorily. You can find the required blueprint in a manufacturing facility or operations center. You can also purchase the blueprint from the Synthesis Laboratory using 250 nanite clusters. If you are looking for a tutorial on how to get Hydraulic Wiring through the manufacturing unit/operations center, you are at the right place. Keep reading to know.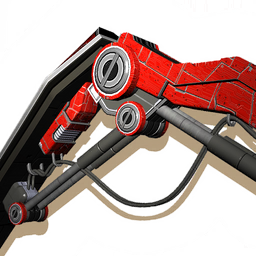 How to get a Hydraulic Wiring blueprint in (NMS) No Man's Sky?
Obtaining Planetary Chart
First, make sure you are on an inhabited space station. Note that you will need navigation data for this step. If you don't have navigation data, look for glowing blue or orange boxes (encrypted navigation data) on tables nearby.
Once you have more than five navigation data, head over to a cartographer and talk to him. Select Exchange Specific maps out of the options shown to you. Exchange the navigation data for Planetary Charts of Secret Cartographic Data only. These will usually locate manufacturing units, operation centers, or supply depots.
Note that you will find blueprints only in manufacturing units and operation centers. Also, operation centers have a higher chance of giving you a blueprint than manufacturing units but are less likely to appear as a detected location through your planetary chart.
Once you get a Planetary Chart, go near your ship and deploy it by opening your inventory and holding X on your PC keyboard or square if you are playing No Man's Sky on PlayStation. Once you deploy it, a location will be detected for you. If you get a supply depot, use another planetary chart to detect a new location. If it is an Operations Center or Manufacturing Unit, head over to the location in your ship.
Unlocking Blueprints
Once you reach the facility, make a manual save for bad situations. If something goes wrong, you can use this to return to a safe state.
Next, go over to the door of the facility and start destroying it using a multi-tool. The sentinels will obviously attack you, but you will be safe once you enter the facility.
Once you enter the facility, head over to the terminal, and you will receive a riddle to solve with a few options. If you choose the wrong option, you will have the option to return to a safe state using the manual save you made minutes ago. If you choose the correct option, you will get access to the facility and an option to unlock Blueprints or Learn a new recipe. Select that, and it will open the blueprints page. Find the blueprint for Hydraulic Wiring and unlock it using the factory override unit.
Remember that if you may not always get an option to unlock blueprints. So, you will have to navigate to a different operations center/manufacturing unit to find the desired blueprint. After obtaining the blueprint, hydraulic wiring can be crafted using 2 x carbon nanotubes, 20 x salt, and 40 x di-hydrogen as ingredients.
For more such tutorials on No Man's Sky and other video games, stay tuned.