Wondering how to increase your safety rating (SR) in iRacing? Well, you might want to read our article to find that out. The safety rating is an important feature of the game and determines the license promotion of the players. Maintain a good safety rating, and you will get a promotion. On the other hand, you will get demoted if your SR is too low. So, in this article, we will tell you what to do and what not to do if you want to increase your safety rating. The official iRacing website recommends players follow these steps as well.
iRacing is a virtual racing simulator video game. It has been one of the best racing sim games ever since its release in 2008. The good graphics, as well as hardcore realism, are the backbone of the game. Also, the fact that players only pay for the cars they use makes it a better choice than other games in the market. The game also promotes good sportsmanship and penalizes players who break the rules. This has helped to keep most of the iRacing community well-behaved and civilized. The safety rating mechanic of the game is one of the ways to enforce it. Below, we will tell you more about it and how you can increase your SR.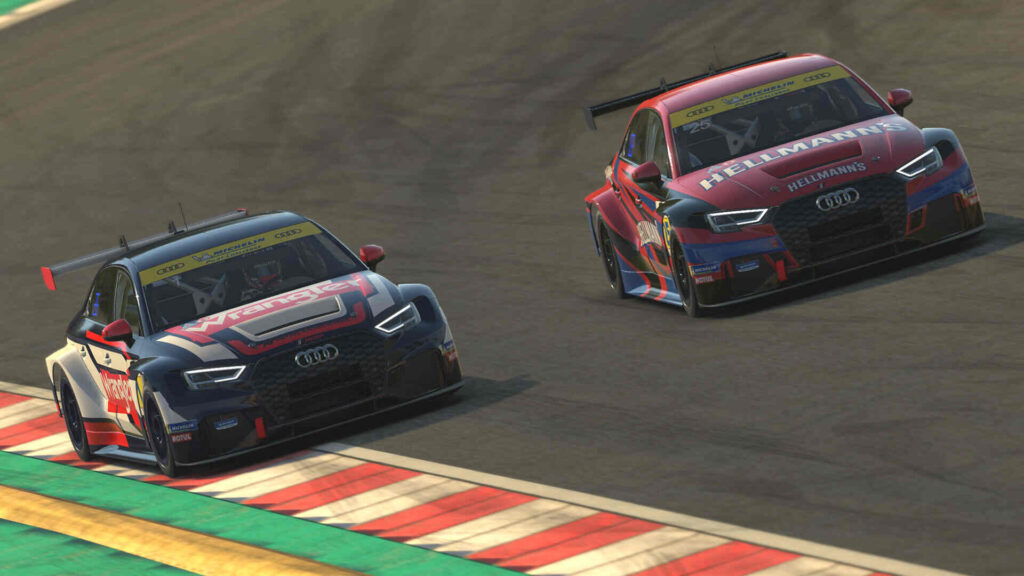 What affects the safety rating (SR)?
iRacing.com Motorsport has a strict guideline for the safety rating in the game. The game tracks the player's driving habit and awards safety rating points accordingly. The more incidents a player has, the lesser points they will get. All the incidents are evaluated after the end of each ranked race. Below, we have listed some situations which will lead to a deduction of safety rating points.
1) If you make contact with other drivers.
2) If you drive off the racing surface during the race.
3) If you lose control of your car during a race.
4) If you make contact with other objects on the racing track.
iRacing: How to increase safety rating (SR)?
Now that you know what actions will deduct your safety racing points, you must avoid them. To increase your safety rating, you should try to end a race as clean as possible. Make sure to drive properly and not ram into other players. Also, keep an eye on your speed. Most of the time, players lose control of their cars due to overspeeding. If other drivers are being toxic, you do not need to respond to them by driving rashly and hitting other objects. Your final ratings are evaluated at the end of each season. If you manage to gather a safety rating of 3.00 or higher while in Rookie, you will get promoted to the next license rank – D. Keep increasing your safety rating, and you will soon reach the top license rank. On the other hand, you will get demoted if your rating is two or lower.
You can check your net safety rating after each race. After a session, simply click on Results and go to your last race. There, your safety rating is highlighted in its own box. It is a good way to check if you're doing well to get promoted. In the end, we hope that you found this article helpful. Also, if you were wondering about what Maru likes in Stardew Valley, then check out our article on Android Gram. Happy Gaming!