Are you curious about the best map for solo play in Ark Survival Evolved (ASE)? Well, we have a list of maps best suited for lone wolves in ASE. Though the game is more fun with friends and other players, the thrill of a solo adventure is undeniable. Dodging all the obstacles while collecting resources and taming the dinosaurs is fantastic. But the fun can quickly turn tedious if you're not on the right map. Some of the maps in Ark Survival Evolved are humongous. It is best to explore them with friends or clanmates. Since it is quite difficult to pin one map as the "best", in this article, we will tell you the best maps for single players in Ark Survival Evolved.
Studio Wildcard's Ark Survival Evolved is an action-adventure survival video game. Ever since its initial release in 2015, the game had "evolved" and turned into one of the best survival, open-world games in the market. The title is also a must-play for Uncharted, Indiana Jones, and Jurassic Park fans. The wide variety of biomes offers a unique experience on each map. With the new techy maps, players can enjoy an ancient sci-fi world filled with scary but intriguing creatures. The main goal of the game is to survive in the dinosaur and hostile human enemy-infested island. Players need to collect resources and build fortifications while taming the wild beasts roaming around. The challenges are countless, and the learning curve is steeper for solo players.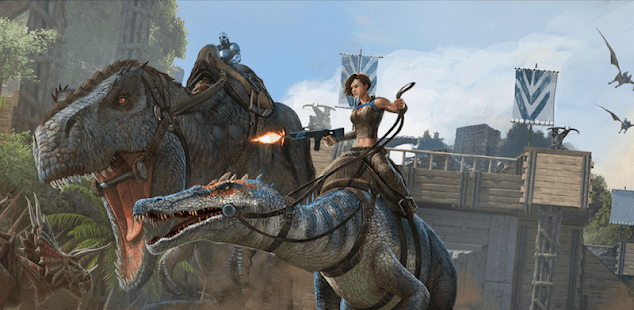 Ark Survival Evolved the best map for single-player in 2022.
If you are a solo player and wish to enjoy the game on a more "favorable" map, continue reading the article. Below, we have a list of maps best suited for solo adventurers. But remember that these maps are often smaller in size and hence do not have too many varieties of biomes or resources.
1) The first map in the list is the Scorched Earth. It is a relatively smaller map and is best for solo players. But beware of the sandstorms, evaporation, and heat strokes. But all these features make Scorched Earth the best map for single players in the game.
2) Valguero is another small map best suited to explore alone. It consists of swamps and can be easily traversed with a boat. This allows the players to smoke quickly and safely between different locations.
3) The Center is another good map for new and solo players. The well-defined biomes and accessible spawn locations make it a great choice for peeps.
4) If you wish to take on other players in PvP, then The Island map is perfect for you. A relatively small and barren map, The Island is ideal for challenging and hunting down opponents. It is also one of the most easy-to-play maps in the game.
So, this was a list of maps best suited for solo or single players in Ark Survival Evolved. We hope you found this article helpful. If you're wondering about the top 10 and best underwater creates in Ark Survival Evolved, then make sure to check out our article on Android Gram. Happy Gaming!