Want to challenge your friends to a race in Forza Horizon 5? To do that, you will need to invite them to the multiplayer. But, Forza Horizon 5 requires you to go through a couple of steps to do that. Unlike other multiplayer games, you cannot simply click the invite button and get to race with/against your pals. In this article, we will tell you how to invite friends and play multiplayer in Forza Horizon 5. Below, we have mentioned all the steps you will need to do so. Stick with us till the end of the article.
Forza Horizon 5 offers spectacular single-player races but its biggest attraction is multiplayer. The adrenaline rush you get while racing other players is unmatched. Forza Horizon 5 allows you to invite 11 players and play together with them. The 12-player "Convoy" mode is perfect for peeps looking to burn some fuel with their friends. Forza Horizon 5 has been a hit game and players are always looking to test their skills against other real players. So the multiplayer option gives them the perfect chance to do so. Below, we will tell you how to easily invite your friends and join the multiplayer in Forza Horizon 5.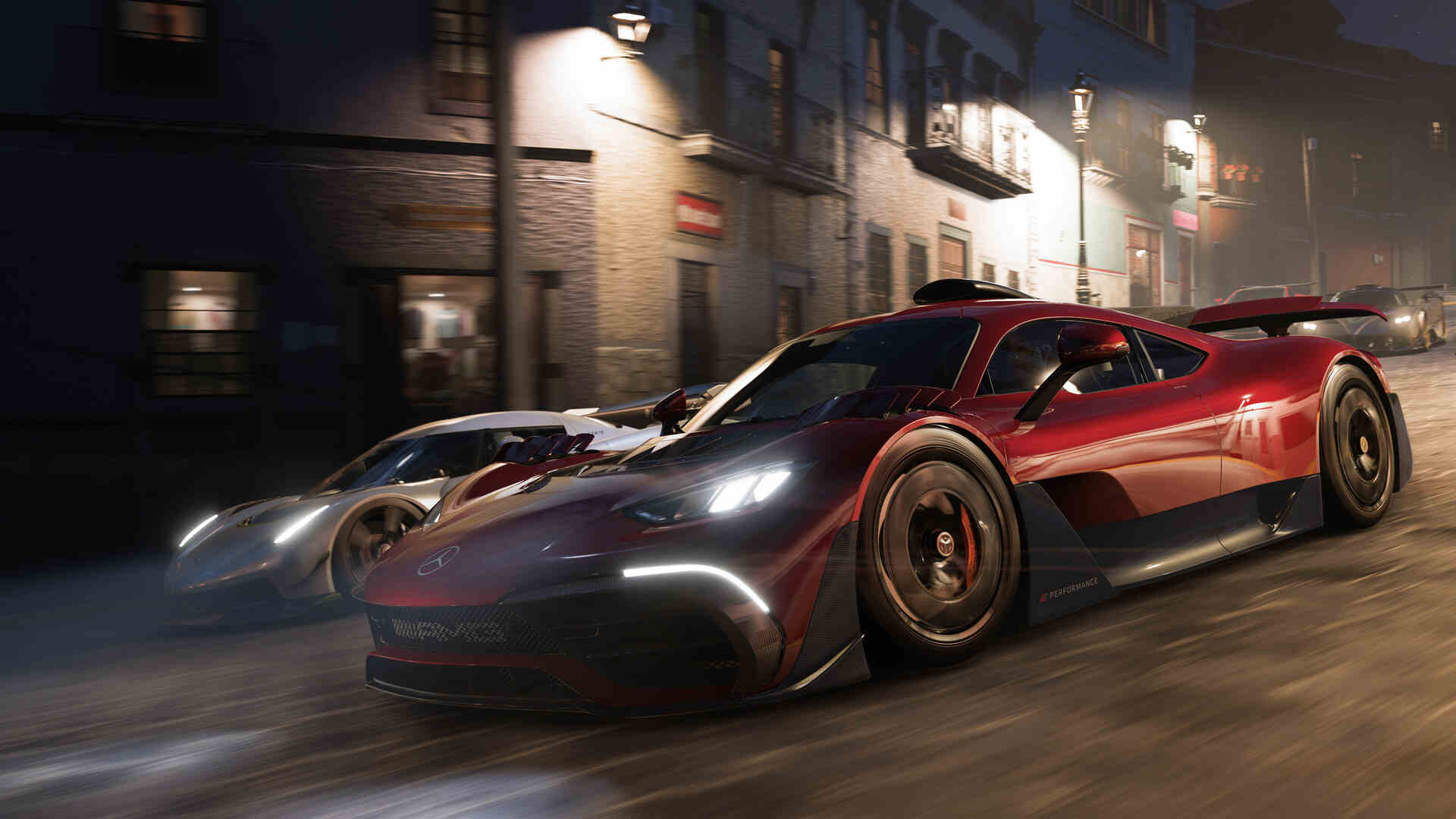 How to invite friends and play multiplayer in Forza Horizon 5?
It is very simple to invite your friends to FH5. But players need to complete the first few races in order to unlock multiplayer. After starting the game, complete the opening showcase event "On a Wing and a Prayer" and the next quest which comes in line. Once it is done, you will see the Online tab unlock in the main menu. You will be able to invite or join your friends for a fun time together. Following is the process to invite your friends to join your Convoy:
1) Launch Forza Horizon 5 and go to the main menu.
2) Now, go to the Online tab and look for the Friends/Players and Convoy option.
3) Next, click on the Convoy option which will allow you to invite 11 other players.
4) Now, open Manage Convoy by hitting the relevant button shown at the bottom.
5) Now you get the Invite Friends option and you can invite any of your online friends from the friend's list.
6) Once your friend accepts your invite, they will join the convoy and now you can race together.
Convoy not working?
Unfortunately, you may also face issues while inviting friends to join your Convoy. Sometimes, your friends might not show up on the list, leaving you confused. At other times, you will not be able to loacte your friends on the map. But there are some ways to eliminate such an issue. Now, there are two ways to fix this issue. Follow the steps below to resolve this problem.
1) The first fix is to start the race. Once you've finished the race, your friend should be visible. This happens due to a glitch in the game and completing races resolves it.
2) If the above step did not resolve your issue, then ask your friend to go to the convoy tab in their game and choose the join session option. This will fix the invisible player issue.
If you followed all the steps above, you should be able to invite your friends and play multiplayer in Forza Horizon 5. If you're facing the Forza Horizon 5 matchmaking not working issue, then check our article on Android Gram for the fix and workaround. Happy Gaming.