Want to play Nickelodeon All-Star Brawl with friends? Well, turns out that the popular platform-based fighting game is very multiplayer-friendly! You can either choose to participate in online multiplayer matches or play locally with friends. The game is currently playable on PC (Windows), Xbox One, Xbox Series X|S, PS4, PS5, and Nintendo Switch. Unfortunately, it doesn't support crossplay yet. But, as per official reports, Ludosity has been planning the release of crossplay support by the end of Q1 2022. Well, the quarter is due to end in a month from now, so crossplay may be coming to Nickelodeon All-Star Brawl sooner than you expect.
Nickelodeon All-Star Brawl allows up to four players in local co-op and online multiplayer matches. Local co-op will allow you to brawl your friends while sitting in the same room; no more than one console/PC is needed. Online co-op, on the other hand, will let you create online lobbies and set them to Public or Private, depending on the kind of players you would like to join. As you can imagine, setting the match to private will only let your friends join your lobby. Keep reading to know how to create online or offline lobbies in Nickelodeon All-Star Brawl.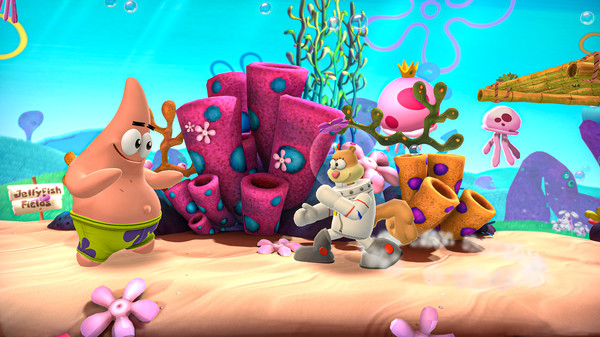 How to invite friends and play Nickelodeon All-Star Brawl with them?
Inviting a friend in to join a lobby in Nickelodeon All-Star Brawl is pretty simple. As of now, you will only be able to invite friends playing on the same platform as you. To create an online lobby, open the Online Lobbies tab from the game's Online menu. From there, you can either join a match or create a new match. When you choose to create a new match, you will be presented with options to create a Default or Custom match. Choose Custom if you want to customize settings such as the number of players, mode, stocks, time limit, and more. Choosing Default will create a pre-customized match with support for two players, a six-minute time limit, no friendly fire, and a few other default rules.
Also Read: Mario Party Superstars DLC Release Date, Leaks & Rumours: When is it coming out?
If you want to play the game offline with your friends, you will need to connect controllers to your system for yourself and each of your friends first. Next, simply choose to start a local co-op game, choose the controllers accordingly and start the game.
That's all about inviting friends to play Nickelodeon All-Star Brawl together. For more, stay tuned to Androidgram!