Roblox is a popular gaming platform where players can create and play games and connect with players worldwide. Roblox gives users a plethora of features which makes it a fun experience. Users can create avatars of their own and dress them up as well as they like. They can connect and chat with friends, play multiplayer games, and share views on the community. Roblox is cross-platform, so users can now connect across iOS, Android, Windows, or Xbox. All this makes Roblox an entertaining platform for kids as well as adults.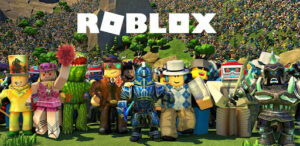 How to download games on Roblox?
Downloading games on Roblox is simple. Just download the Roblox app on Play Store, App Store, Xbox Marketplace, Windows Store, or Roblox Official Website. You can then sign up or log in to an existing account. Roblox hosts millions of games on their platform, which you can play on the app environment itself. The hugely popular simulation game, Adopt Me! is a part of the Roblox Family. You can play any genre; there are 100s of different genres from adventures to puzzles.
How to make the Roblox controls bigger in IOS?
If you want to use a zoomed control setting on your phone, you have reached the right place for steps. For the time being, you cannot change any display settings from the Roblox app itself. To make your controls bigger, you have to change them in the phone settings. The steps to do so are:
Go to your phone settings.
Scroll down to find the Display and Brightness option.
Tap on it. Scroll down to find the Display Zoom category under which there will be a View option.
Tap on it. It will show two options: Zoomed and Standard.
Tap on Zoomed and then tap Set.
Following the above steps will cause the phone display to become zoomed. So, you can play on Roblox with these settings. You can switch back to the Standard layout when done. We hope your problem is now solved! We listed out the only way to increase your control size on Roblox iOS mobile platform.
Read More :-