Playing mobile games on PC is an entirely different experience. While you gain an advantage over other mobile players, the game also doesn't take up much resources of your PC. Likewise, Rocket League Sideswipe is another popular mobile game that was released recently. If you are interested to try this game out on your PC but don't know how then this article is for you. Here's everything you need to know.
Released in Nov 2021, Rocket League Sideswipe is the mobile counterpart of the popular PC game, Rocket League. Well, the mobile version of the game has some limitations of its own, but the gameplay is quite fun. Unlike the PC game, matches in Rocket League Sideswipe take place in a 2-D environment and are limited to 1v1 and 2v2 modes only. Anyways, this is a great game considering that players can play it on any mobile device. But, how about enjoying the experience of this game on your PC? Yes, you can play Rocket League Sideswipe on your PC using an emulator. If you wish to know how to play Rocket League Sideswipe on your PC, continue reading this article.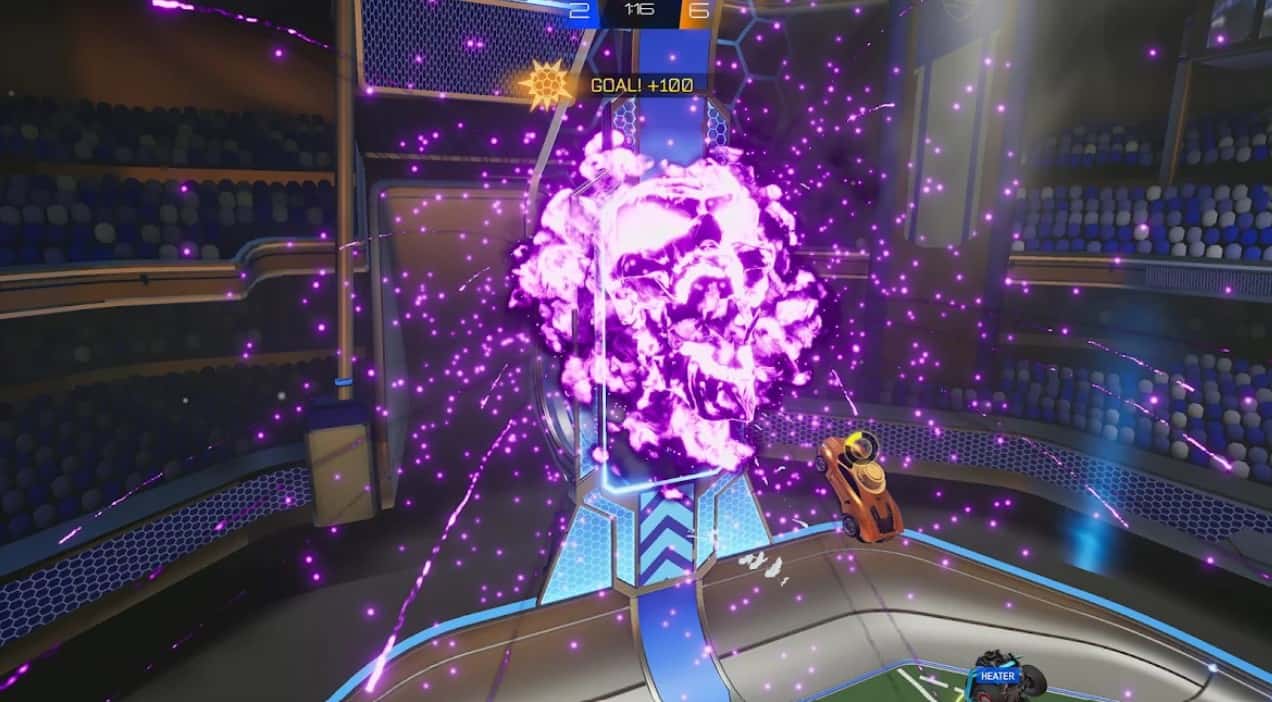 How to play & download Rocket League Sideswipe on PC?
Playing any mobile game on a PC requires you to have an emulator. An emulator is nothing but a computer program that tricks the game into thinking that the device it is running on is a mobile device whereas, in reality, you are running it on your PC. So, without any further ado, let's jump right into the details on how you can play Rocket League Sideswipe on PC
1) First of all, you will need to download an Emulator on your PC. You can try NoxPlayer Emulator or Bluestacks. Well, in this article, we will be featuring the NoxPlayer emulator.
2) After downloading the application, install it on your system.
3) Now, after installation, you will find an application named Multi-drive on your desktop. Double click on it to launch it.
4) A bunch of options will appear before you. So, follow the steps carefully. You will have to click on the Add Emulator option present on the bottom right side of the application.
5) Select Android 9 from the options available and the Android 9 version of the NoxPlayer emulator will start to download.
6) After the download is complete, hit the play button right next to it to launch it.
Now, your emulator is ready to perform the actions of a mobile device. So, all you need to do is head to the PlayStore and search for Rocket League Sideswipe and install it. After installation, the game will run on the emulator. However, you will have to manually set all the necessary controls in the emulator. To do this, simply click on the keyboard option present on the top right side of the application. Now, make sure that each control is set according to your preference.
Once you are done, you will be able to play Rocket League Sideswipe seamlessly on your PC. We hope you found this article helpful. If you did, make sure to follow us on AndroidGram for more.