Updated July 21, 2021 : Pokemon Unite is now available for Nintendo Switch. The mobile version of the game will release in September.
Attention, Trainers! #PokemonUNITE will be playable on Switch starting at 7AM UTC/12AM PDT on July 21!

We look forward to seeing you all on Aeos Island!

— Pokémon UNITE (@PokemonUnite) July 21, 2021
---
Original Post Follows Below from June 26
Pokémon is not just a show, and it is an emotion for many. Most of us watched these cute but powerful creatures showcase their powers on TV when we were kids. Many of us collected memoirs of them in the form of cards, toys, t-shirts, and so much more. Games based on Pokémon have also been top-rated among the fandom. The new Pokémon Unite Game will be out in a month, and fans can't wait to play it.
Pokémon Unite release date
Pokémon Unite is all scheduled to release in July for Nintendo Switch and in September for Mobile. Fans are anticipating that the game will bring in a lot of downloads like other Pokémon games. However, the PC gaming community is not happy as there is no version specifically for PCs.
How to play Pokémon Unite on PC?
Pokémon Unite will only be available on the Nintendo Switch and Mobile platforms. But, there is a way PC gamers can play this awesome game too. They can download an emulator for Android to play the Mobile version.
As the game is entirely online, Nintendo Switch emulators Yuzu & Ryujinx won't work as intended. Even if you will manage to connect online, there is a possibility of a ban. You can try Nintendo Switch Emulators, if you want to see if that works for you.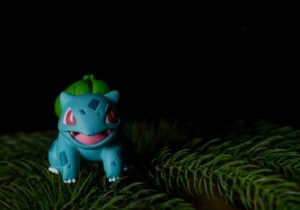 The most common Nintendo Switch emulators for PC are:
Yuzu Emulator. It is a free-to-download emulator for Nintendo Switch for Windows and Linux Platforms. Gamers can easily download the Pokémon Unite Nintendo Switch version on PC using Yuzu and experience lag-free gaming.
Ryujinx Emulator: Ryujinx is a licensed open-source software under MIT and can provide a decent experience of Nintendo Switch gaming. Ryujinx is available for Windows, Linux, and Mac OS.
The most common Mobile emulators for PC are:
BlueStacks. It is a free-to-download emulator and very popular among PC gamers who like playing mobile games on a bigger screen. BlueStacks also allow you to do video and screen recording. It is available on both Windows and Mac OS.
LD Player. LD Player is a famous emulator for Windows users. Users can download apps or games from the pre-installed LD library or the Play Store. You can play the new Pokémon Unite Game for mobile on PC with this emulator for free.
Note : It may not work for Pokemon Unite as Yuzu will need to connect to Nintendo online servers.
Generic Emulation Method to play any Switch Game on PC via Yuzu emulator
The steps to download and set up the Yuzu emulator are listed down.
The Yuzu Emulator requires you to download a dependency: Microsoft Visual C++. Download the same from here
Download the Yuzu emulator software from here
Install Yuzu and open the program.
You will need to download some extra files after this from this link.
Open the zip file to unveil two folders: keys and Contents.
Go to Yuzu, and click on File. Click on "Open yuzu Folder."
Drag the "keys" folder in the yuzu Folder.
Then open the "nand" folder. Go to "System." And then, drag the "Contents" folder from the downloaded extra files to the System folder.
Close the folder windows.
You are now ready to download and play games on Yuzu.
Go to google and search for the game's nsp or xci file. The file should be of nsp or xci type.
Once you download the game, drag it to the yuzu emulator window.
The game will start!
Configuring Emulator for Playing on PC
Now before playing the game, you need to configure and tweak the Yuzu emulator a bit.
1) Click on the emulation menu and select the configure option.
2) Now head to the general tab, and tick off "enable multicore emulation"
3) Now head to the Graphics sub-menu and tick off "Use Asynchronous Emulation" under Graphics settings
4) Now, under the same graphics submenu, update your API settings as mentioned below API : Select OpenGL for Nvidia Cards & Vulkan for AMD cards
5) Now you need to configure your in-game controls by clicking on the Controls sub-menu. Select Dual Joycons as controllers and select Keyboard/mouse from the input device. After this, select your keybinds as per your requirements.
When can you surely play Pokemon Unite on PC ?
Well, for this you have to wait for the Android release of the game. Then you can play the game on Bluestacks Emulator. We will list the steps for the same, whenever the game will release on Android.