Are you wondering how you can reset/restart your progress on Forza Horizon 5 PC? Well, if you are, then you've come to the right place. Replaying a game from the beginning is a fairly common thing. We've all done this at some point. Maybe you missed something during the tutorial and want to experience it. It doesn't matter why you want to experience Forza Horizon 5 from the beginning; you may be aiming for a better completion time or feel the thrill again. In this article, we will tell you how you can restart/reset your progress on Forza Horizon 5 if you're on PC.
Published by Xbox Game Studios in 2021, Forza Horizon is an amazing game for all racing game fans and even for those who want to try the genre. The beautiful graphics are simply breathtaking. The slick car collection gives the players numerous choices. Forza Horizon 5 is actually the twelfth installation in the Forza series. This goes to show the popularity of this game. Players even consider Forza as one of the best racing games of all time. The smooth gameplay combined with amazing graphics makes this a must-play for every racing genre game fan. But if you're looking to reset your Forza Horizon 5 progress on PC, then make sure to continue reading the article.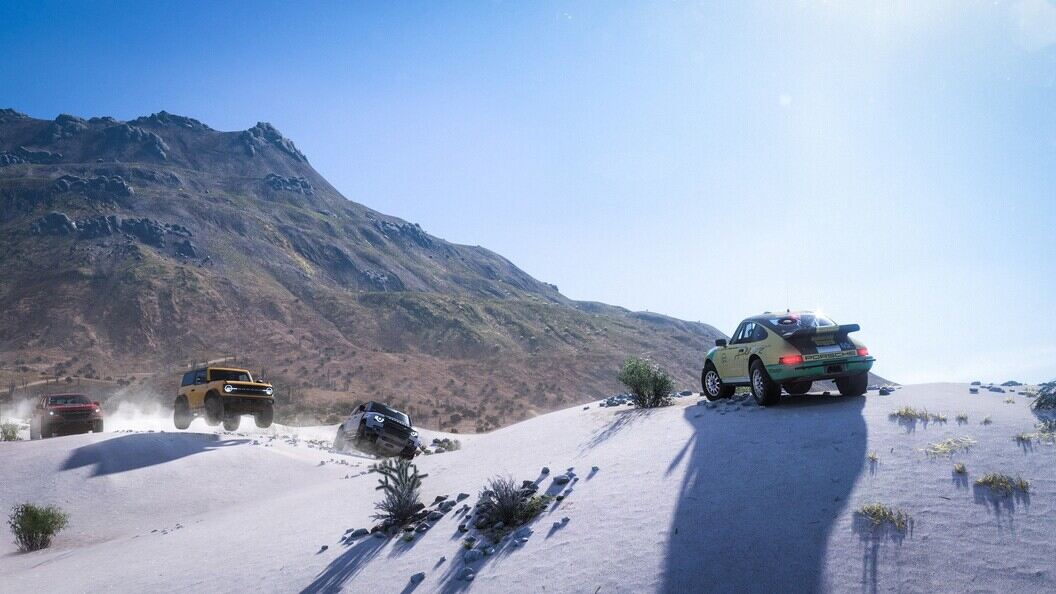 Can you reset Forza Horizon 5?
This must be the first question you've asked yourself or on the internet. Well, the in-game menu must have disappointed you then. As you might have already figured out, the game does not have an in-game choice to restart or reset your game. But does that mean you can't restart Forza Horizon? There might not be any conventional way, but there surely is a workaround. If you continue reading the article, below we have mentioned how you can restart or reset your Forza Horizon 5 game on PC. There are some simple, yet not very obvious steps that you need to follow. So make sure to read carefully.
How to restart/reset progress on Forza Horizon 5 PC?
In order to restart or reset your Forza Horizon game on PC, you will need to follow the steps that we have mentioned below. These steps might not seem obvious, but the method 100% works for all the users. Though this method is totally safe but since the steps involve playing around with your settings and game files so it's recommended to backup your files. Now, all you need to do is carefully follow the steps and your will restart/reset your Forza Horizon 5 in no time.
1) First, you need to open your Microsoft Store and click on three dots on the right side.
2) Now, you need to make sure that your Offline Permissions is set to ON.
3) Next, disconnect from the internet and go to Windows Settings.
4) In settings, follow these steps carefully- Storage -> Apps & games ->Forza Horizon 5 ->Advanced Options.
5) Here, you need to select Reset button.
6) Now, launch your Forza Horizon 5 game and play for some time till the game creates a new local save file.
7) Reconnect to the internet. You will then be to sync your cloud saves with local saves.
If you followed all these steps, then you should have successfully restarted/reset your Forza Horizon 5 for PC. We hope this article helped you. Are you wondering what the Forza Horizon 5 map size is? Then make sure to read this article on Android Gram for the answer. Happy Gaming.