Huawei Mate 40 series will be a revolutionary line-up from the brand. There are a dozen questions about the Huawei Mate 40 and Mate 40 Pro. the most asked questions about this series are whether we will get to see Google or GApps pre-installed. The details about these devices are very limited as of now. But all that we know is Huawei plans to completely unleash the best of features and teach upgrades with this mobile series. This includes what you read on the title, 9P free-form lens.
This is one of the most awaited mobile series from the brand. Users have questions like the availability of GApps and other services. But as of now, check out all that you need to know about the latest camera feature from the brand.
All about Huawei Mate 40 series' 9P free-form lens-
First of all, the 9P lens and free-form lens are two different things that we will see working hand-in-hand. The camera setup we will get to see in Huawei Mate 40 series is from a Taiwan based supplier- Largan Precision. The free-form lens was first hinted in April by Ming-Chi Kuo, a tech analyst. Though not precisely, users were informed that future Huawei Mate series mobiles will equip the very efficient free-form camera lens.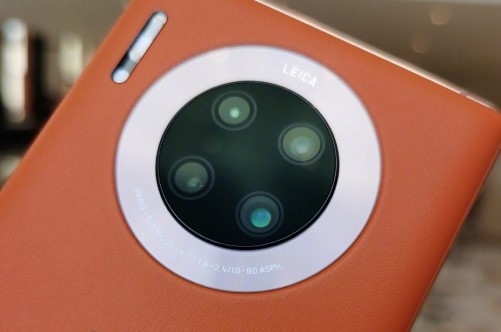 A free-form lens is a form of the digital lens for mobile camera modules. These lenses are generated by curvatures instead of being molded. The main purpose of the free-form lens is to improve the precision of an image captured. It gives sharpness to images and reduces distortion while focussing an object at a longer distance. Overall, the free-form lens will drastically enhance camera performance by tuning the image outcome.
Finally, the 9P lens is a 9 plastic-lens module. This controls the light intake of the lens. This is a sensor to ensure that the ability of the camera to capture images in low lighting remains equally good as usual. Huawei currently uses RYYB color mapping for better photography in a dim environment. Therefore, the 9P lens will be replacing RYYB color mapping with the release of Huawei Mate 40 series.
Huawei Mate 40 Series Release Date-
As there is no information about Mate 40/ Mate 40 Pro, the official announcement is still a long time away. So, Huawei Mate 40 series will most likely release in the Q4 phase of 2020.
Rest assured, we post related content and updates every day, so stay tuned! Also, share this article with all those who are waiting for Huawei Mate 40 series!