iRacing's premium service may be a good bargain over the racing games with one-time pricing, but it is infamous for being ridden with bugs. You'll often find users expressing frustration over the bugs they face while running the iRacing UI. Additionally, you could also find yourself running into server issues from time to time. But if you cannot update iRacing UI via Steam, there could be two reasons. It could either be a Steam glitch or iRacing's fault too. Don't worry; it's almost too easy to solve this one. Stay tuned till the end for the solutions!
As mentioned before, iRacing provides its users with a similar premium service, but you can only subscribe to it for a time period. There's no permanent buying plan in iRacing. So, if you buy iRacing on Steam or the website, you will actually be subscribing to a recurring plan. And like most online subscriptions, you could choose to cancel the plan before the next billing cycle to avoid getting charged further. The odd but intriguing subscription model of iRacing plus the realism keeps many users hooked to the platform. However, no one likes a bug. Users have, time and again, run into annoying issues like "disk error" while trying to update iRacing UI via Steam. Thankfully, there are a few workarounds users can try and eliminate this nuisance.
Also Read: Fragile Existence PS4, PS5, Xbox Series X/S, Xbox One & Nintendo Switch Release Date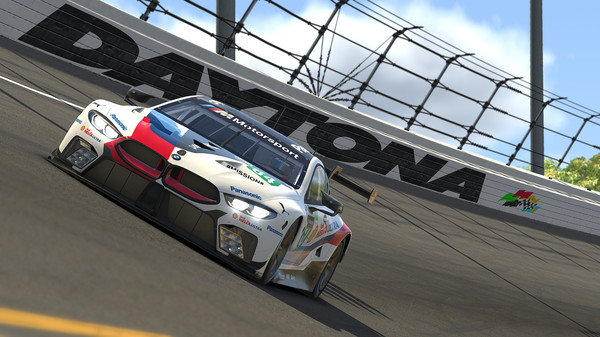 How to fix iRacing not updating on Steam error?
As it happens, users have, at times, reported facing annoying issues with subscriptions they buy on Steam. At the same time, we all know how buggy iRacing UI is. Considering both scenarios, here's what users can try to set things straight:
1) Firstly, restart the Steam client, if you haven't already, and try updating the game again.
2) If you see an error message like a "Disk Read Error" while updating the iRacing UI, hover over the error message to find an address or path to a folder. Delete the folder and select Resume, and the update should complete normally.
3) Download the update through iRacing's website first. Next, resume/start the download in Steam. This should fix the issue.
4) Lastly, if none of the above works, you could try reinstalling iRacing UI altogether. This step has worked for most users out there.
It's unlikely, but if none of the above steps work, contact iRacing's support, and they will help you out. For more iRacing guides, stay tuned to Andtoidgram!