Wondering if Destiny 2 is a CPU or GPU-intensive game? Well, we have written just the article for you! Any gaming rig should have a modern CPU (of present generation) and a dedicated GPU, with a RAM of at least 8GB. However, most modern video games and those which are graphics-heavy tend to depend more on GPU than CPU. But some video games naturally need more CPU resources to render. Games which are CPU-intensive are mostly multiplayer. Multiplayer games bank on servers and there are a lot of players loading up into a match at the same time. Peeps who prefer more frame rates choose to lower their resolution, which reduces the load on GPU but increases the need for CPU resources.
With that being said, Destiny 2 is more GPU-intensive. Although a multiplayer looter shooter, the game is more focused on visuals. So, most Destiny 2 players like to play the game at high resolutions, leading to a burden on the GPU. However, you'll still require a good CPU to run the game without stuttering and frame drops.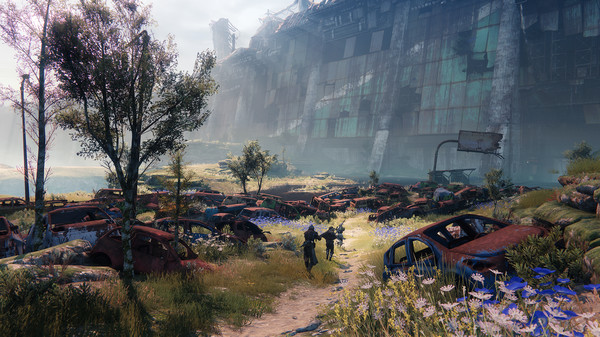 What are the system requirements for Destiny 2?
The minimum system requirements for the game are as follows-
CPU: Intel Core i3-3250 3.5 GHz or AMD FX-4350 4.2 GHz
GPU: Nvidia GeForce GTX 660 2GB VRAM or GTX 1050 2GB VRAM
RAM: 6GB
Although stated as minimum requirements, such a low VRAM capacity and underpowered GPU aren't well-equipped to run the game satisfactorily. On top of that, many users have reported that AMD FX isn't a favorable CPU for Destiny 2. If you have a system that resonates with the above, we recommend upgrading both your CPU and GPU.
The recommended system requirements for Destiny 2 are as follows-
CPU: Intel Core i5-2400 3.4 GHz or i5 7400 3.5 GHz or AMD Ryzen R5 1600X 3.6 GHz
GPU: Nvidia GeForce GTX 970 4GB VRAM or GTX 1060 6GB VRAM or AMD R9 390 8GB VRAM
RAM: 8GB
The recommended requirements are plausible, but may not be enough to get you 100+ FPS at higher resolutions. You can, however, easily squeeze a higher frame rate out of the above specs if playing Destiny 2 at 1080p.
For the game to run at 60 frames and 1440p, you'll require a better GPU, at least a GTX 1660. And for 4K gaming at 60 FPS, you should aim at the GTX 30 series. Note that Destiny 2 reportedly doesn't run great on AMD cards, so it's better to choose an NVIDIA card. Concluding, Destiny 2 is definitely more GPU-bound than CPU. But, since it's an MMO, you'll still require a good CPU-GPU pair to run the game at a good resolution and high frame rate.