Wondering whether Cities: Skylines is CPU or GPU intensive? Well, you're at the right place for an answer. You may be wondering what to upgrade first – your rig's CPU or GPU. This article will elaborate on the game's minimum and recommended system requirements and also give you insights on upgrading your PC. Cities: Skylines is a popular city-building simulation and is known to be majorly heavy on the CPU. Of course, every current video game needs a dedicated GPU and a smart CPU to run. But some games are just more bound to one.
In the case of Cities: Skylines, the game will hog a lot of your rig's CPU resources. You may often notice that the game is using 100% of the CPU. Unfortunately, high CPU usage isn't safe for your rig. Although modern CPUs don't run up to the point of breakdown, high CPU usage is an indication that the CPU is working overtime and is not in its comfort zone. If you play Cities: Skylines a lot and like to load up a bunch of assets and mods, make note of whether your CPU is working overtime. If yes, it may be high time you upgrade the CPU to play the game. Also, note that the game will require a high system RAM capacity to provide good frame rates and visuals.
Also Read: Is WoW CPU or GPU Intensive?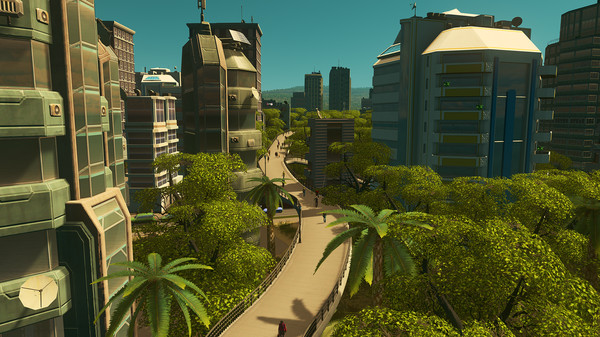 What are the system requirements for Cities: Skylines?
The minimum CPU, GPU, and RAM requirements for Cities: Skylines are as follows-
CPU: Intel Core I7 930 or AMD FX 6350
GPU: GeForce GTS 450 (1GB VRAM) or AMD R7 250 (2GB VRAM) or Intel Iris Xe G7 (Tiger Lake)
RAM: 8GB
As you can see, the minimum GPU requirement isn't much compared to the CPU requirement.
The recommended CPU, GPU, and RAM requirements for Cities: Skylines are as follows-
CPU: Intel Core I7 2700K or AMD Ryzen 7 2700X
GPU:  GeForce GTX 580 (1.5GB VRAM) or Radeon RX 560 (4GB VRAM)
RAM: 16GB
However, according to fans, players will require 32GB of system RAM eventually, if they run a lot of assets or mods in a large city. The minimum system requirements listed above are indeed 'minimum' – users will barely be able to run the game. So, it is definitely a better idea to refer to the recommended requirements.
As you can imply from the above, Cities: Skylines is definitely more CPU and system RAM intensive. So, you may want to upgrade your CPU first. Also upgrade the system RAM to 32GB, if you haven't already. Note that if you plan on playing the game at higher resolutions like 4K and are looking for higher frame rates, you'll also need a good GPU.