Wondering if Elder Scrolls Online is harder on your rig's CPU or GPU? Well, it belongs to the massively multiplayer online or the MMO genre. So, the game heavily depends on online servers. This is especially true when you experience the PvP mode. As a result, most popular MMOs are more CPU-bound. You will be able to run an MMO game on a mid-end GPU, but you'll require a powerful and smart CPU to get good frame rates. As you may have already inferred, Elder Scrolls is indeed a CPU-intensive game. But can we run the game without a GPU? Absolutely not! You'll need a graphics card to render the environments and visual effects. But while Elder Scrolls Online requires more CPU resources, the game's requirements for GPU are very generous.
What are the system requirements for Elder Scrolls Online?
A video game's system requirements grow as it receives more updates. So, the minimum requirements listed on Elder Scrolls Online's official pages aren't relevant. If you have a dual-core CPU in 2022, it's going to be difficult to get good frame rates during battles and in populated locations. We suggest you take a look at the recommended set of specifications for Elder Scrolls Online –
CPU: Intel Core i5 2300 or AMD FX4350
GPU: NVIDIA GeForce GTX 750 or AMD Radeon HD 7850 or higher
System RAM: 8GB
VRAM: 2GB
Wondering which component to upgrade for Elder Scrolls Online? Well, as the game demands a lot of CPU resources, it is natural that the CPU is of utmost importance. So, if you have a dual-core CPU, your best bet would be to upgrade it. Modern CPUs are well-equipped to handle multitasking and provide good in-game performance. We suggest getting a CPU with eight cores at least. This will more or less future-proof your system for at least two-three years.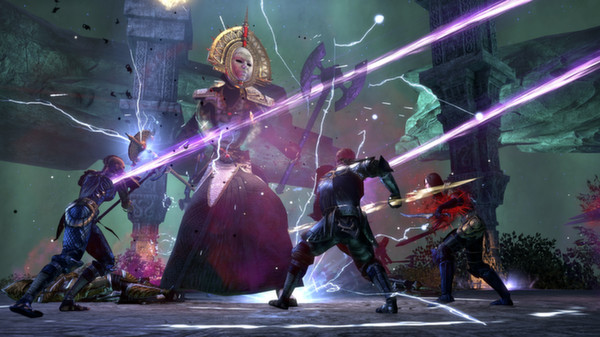 Also Read: The Elder Scrolls Online Expansion Packs & DLC list in Order with prices
Similarly, if you have a very underpowered GPU, it could be bottlenecking your CPU. You can try lowering graphics settings in-game to fix this. But if you are hellbent on playing the game at 'Ultra', you may consider getting a GPU upgrade as well. RAM also plays an important role, but it is only up to a certain point. According to players, they could only see an improvement in Elder Scrolls Online's performance with up to 8GB of system RAM. Upon increasing the system RAM further, there was no considerable improvement. With that being said, most modern video games demand more than 8GB of RAM. If you play other video games and plan on buying newer games, you could consider upgrading your RAM capacity to 16GB. Elder Scrolls Online will grow more vast as days pass, and you may eventually require more system RAM to run the game or multitask on your system.