Has Mojang Studios decided to shut down Minecraft? If you too have this question, stick with us till the end to know. Most people heard about this rumor and panicked. Minecraft is, after all, an immensely popular video game. A website called Channel 45 News decided to play a prank on the Minecraft fan base. They reported that Mojang Studios will be pulling the plugs because the game has completed nine years. Many players believed this news and this created a wave of panic. In this article, we are going to debunk this rumor so make sure to read it till the end.
What is Minecraft and why is it so popular?
Minecraft is a very popular video game available on mobile, PC as well as consoles. The game gives you the freedom to create anything from a block (literally). You can explore the almost never-ending world of Minecraft while creating anything that you can imagine. Peeps can create entire villages and also keep pets. All of this is extremely fun, especially when when friends play the game together. Well, we can imagine why Minecraft is one of the most popular video games ever. So, you may be wondering why fans believed the rumor? It's a poular game – why would it shut down? Well, let's just say it is quite easy to manipulate people these days.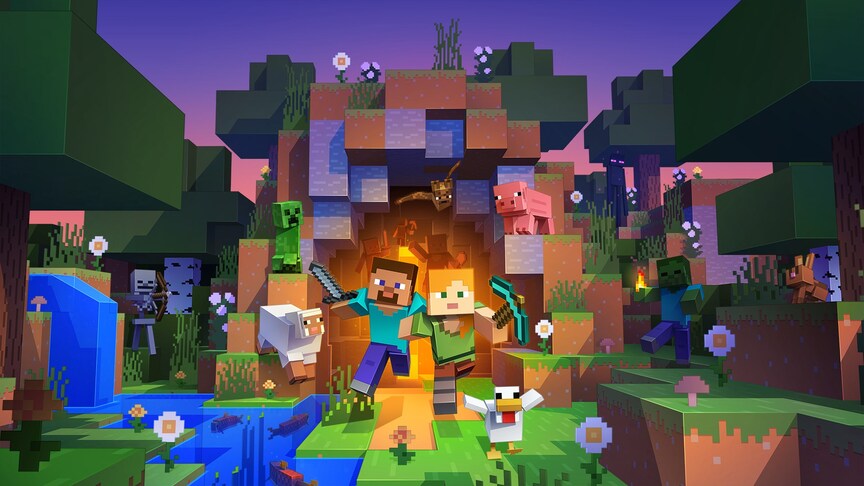 Will Minecraft be deleted in 2022?
No, Minecraft is not going anywhere – at least not any time soon. The revenue analytics of the game clearly shows that Minecraft is doing great. In 2021, the mobile version of the game generated around $160.7 million. The overall revenue collected by Minecraft in 2021 was $415 million. This indicates that the company is doing quite well in the financial sector. Looking at other statistics, Minecraft was purchased by over 200 million players just in 2020 and has around 131 million active monthly users. These are great numbers that indicate that the company does not need to shut the game down.
Also, according to Minecraft Wiki, the developers have a lot of planned content for the future. This includes 4k quality and biome updates as well as several improvements. You do not plan content for something that you wish to shut down. This should be proof enough that Minecraft will not be deleted in 2022 or the nearby future. Your favorite sandbox video game is not going anywhere. In the end, we hope that you found this article helpful. You can also check out our other article on How to fix the Roblox not going fullscreen issue. Stay tuned to Android Gram and happy gaming.