Wondering whether Overwatch is CPU or GPU intensive? Well, you have come to the right place for an answer. Most modern video games are GPU intensive, considering the huge advancements in the field of visuals. With ray tracing becoming a common feature, almost every hardcore gamer has a more or less powerful GPU these days. Of course, the inflation of GPU prices and the event of chip shortage had affected GPU sales for a time. But it seems, all of it is now back on track – at least, better than before! With video games like Overwatch, you'll need a semi-powerful rig to get high frame rates and play on high graphical settings. But the game is definitely more dependent on CPU resources.
Overwatch is a first-person multiplayer shooter by Blizzard, released back in 2016. Although a pretty aged game, Overwatch still houses over five million players. But the game had a great start when it was released and had about 50 million players in its second year. So, yes, the popularity has drastically declined. With the start of 2022, the player base saw a slight increase. But it isn't really promising, with more and more Overwatch players shifting to Valorant and other shooter games. All of this is because Overwatch hasn't been receiving new content for a long time. As a result, most fans are really happy with Overwatch's condition at the moment. With Overwatch 2 being delayed multiple times, the future seems a bit bleak for the popular hero-shooter. One good thing about Overwatch is its optimization, which lets players run the game even on low-end GPUs.
Also Read: How many GB is Overwatch in 2022 on PC, Xbox & PS4, PS5?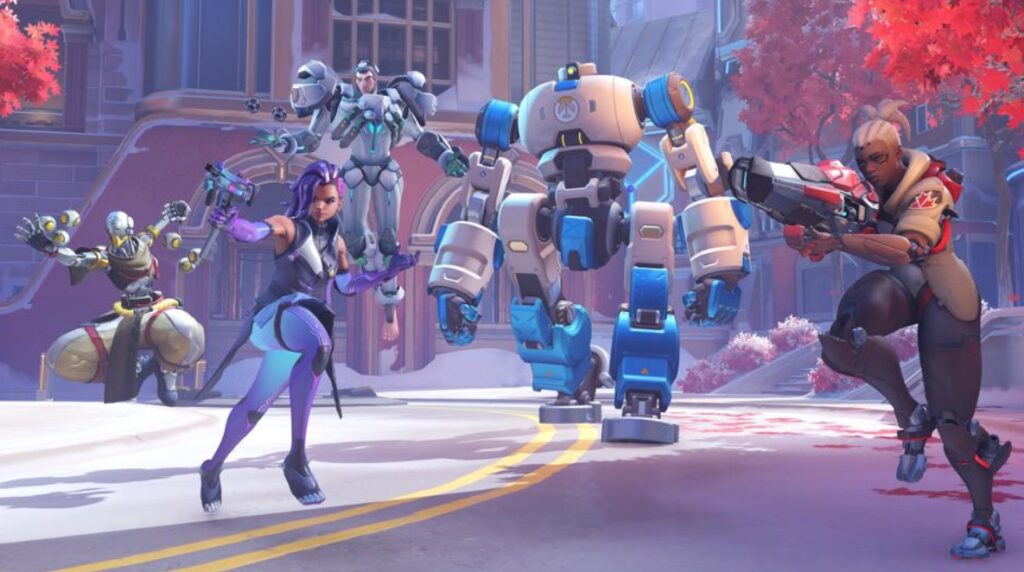 Is Overwatch CPU or GPU intensive?
According to most players, Overwatch requires a powerful CPU to get good frame rates. Yes, the game utilizes the GPU too, but not as much as it hogs on the CPU resources. So, if you are planning on upgrading your PC for Overwatch, investing in a smart CPU may be a good idea. Don't get us wrong, you'll also need a decent GPU to run the game. But comparatively, the CPU plays a 'more intensive' role in Overwatch's performance than the GPU. The minimum requirements to run the game will not get you enough frame rates to enjoy the game. Yes, you can definitely play the game at low graphics and frame rates. But it wouldn't be a pleasant experience.
The recommended set of hardware specs for the game are:
– Intel Core i7 or AMD Ryzen 5 (CPU)
– NVIDIA GeForce GTX 1060 or AMD R9 380 (GPU)
Note that when it comes to Overwatch's performance, a lot of other factors like your system's RAM, OS, and other hardware specs also matter.