February 18, 2022, marked the release of Horizon Forbidden West on Playstation platforms. It is one of the biggest titles available on Sony's Playstation. Fans of the first installment had been waiting for five long years to get this sequel. While PS users are overjoyed to receive the game, PC, Xbox, and Switch players are curious if Horizon Forbidden West will see a release on their platforms. With several rumors floating around, the confusion is at an all-time high. Naturally, players are expecting the game to drop on their platforms. In this article, we will tell you if there is a Horizon Forbidden West PC, Xbox Series X|S, Xbox One, Nintendo Switch release date?
Horizon Fordbidden West is the sequel to 2017's Horizon Zero Dawn. Similar to the first title, it is an open-world, single-player video game. After saving the world from maniac machines in the first game, Aloy sets out on a new adventure in Horizon Forbidden West. The gripping story keeps the players hooked till the end. The game flawlessly executes every action and allows the players to completely immerse themselves in the story. Anyone who had the chance to experience the first game is dying to play the second part. This includes PC, Xbox, and Switch players as well. Below, we will tell you everything you need to know about the release dates.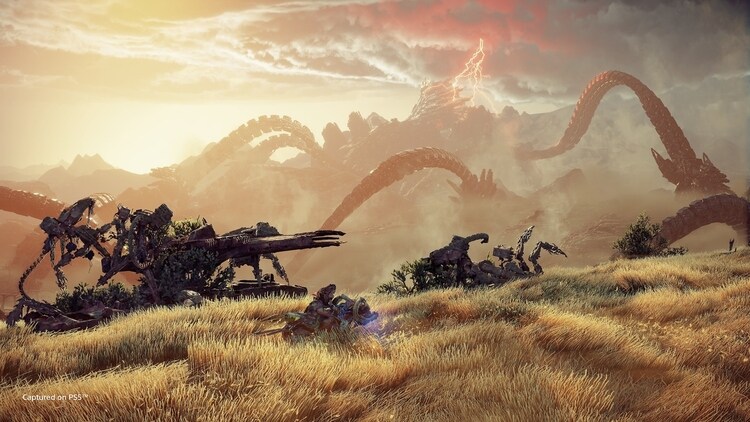 Is there a release date of Horizon Forbidden West for PC, Xbox Series X/S, Xbox One, Nintendo Switch?
Being a PS4/PS5 exclusive, the game has already shattered a lot of hope. Being a platform-exclusive already makes it harder for the game to ever see a release on other platforms. With the well-known rivalry between Playstation and Xbox, there are slim chances that Horizon Forbidden Dawn will ever see an Xbox release. However, we saw the release of another popular ex-PlayStation exclusive title, God of War. And we all know how well it went! The previous Horizon Forbidden title saw a Windows port in 2020, that is, after 3 long years of its release on PlayStation consoles. So keeping the trend in mind, PC users may get to play Horizon Forbidden West in a few years. But, Xbox and Switch users are probably in for a disappointment.
There might be a slight chance of this happening if Sony decides to release the first game for Xbox and Switch. But so far, there have been no announcements for it. The Horizon series has become a very popular title in the gaming community and everyone wants to get a taste of it. Right now, only Playstation users have the privilege of enjoying the game. As for the PC users, keeping your fingers crossed for an early Windows release of the game is the only thing we could do! If you're curious about the release date of Forza Horizon 5 for Nintendo Switch, then make sure to read our article on Android Gram. Happy Gaming!