If you are looking for a cute and simple game that takes on a journey of a unique character, then Wylde Flowers is the perfect game for you. Developed and Published by Studio Drydock Pty Ltd, the game is available on many platforms. As of now, you can find the game on Nintendo Switch, Apple Arcade, and Steam. Moreover, the game also comes with various features like 30 characters with unique personalities and backstories. Not only this, but the game has also 50-60+ hours of immersive gameplay experience to keep you engaged throughout its journey. Meanwhile let's check if there is a Wylde Flowers PS4, PS4, Xbox Series X/S & Xbox One release date, for players who are waiting to join in on the fun.
Also read: Street Fighter (SF) 5 Nintendo Switch Release Date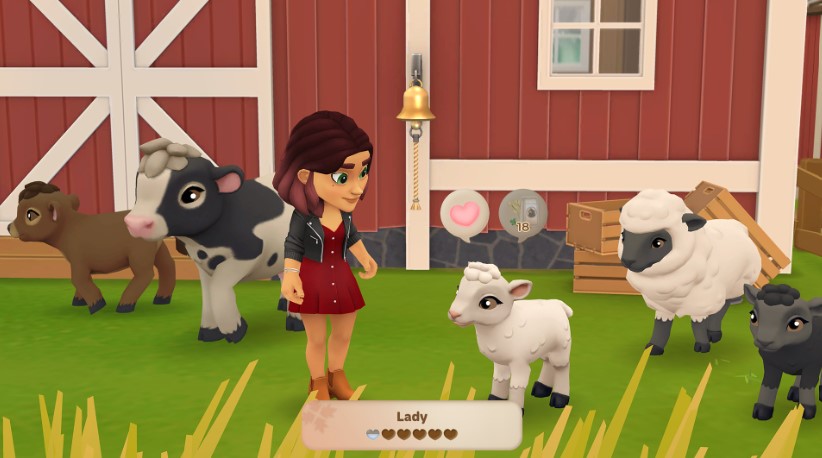 Wylde Flowers starts with the journey of the character Tara. She will be moving to a cozy rural island so that she can help her grandma out with her family farm. As you will be playing Tara in the game, you will get to interact with the in-game characters, that too with fully-voiced features. In short, if you are looking for a cute, wholesome, village and farm life experience, this refreshing game is for you. Not only this, but the game also has received very positive reviews and many prestigious awards from various platforms.
Is there a Wylde Flowers PS4, PS4, Xbox Series X/S & Xbox One Release Date
Unfortunately, there is no official release date of Wylde Flowers for PS4, PS4, Xbox Series X/S & Xbox One as of now. However, if you are a PC user, you can play the game through a controller as the game comes with full controller support. But if you are waiting for the game to be released on PlayStation or Xbox consoles, you may have to wait for a while as there is no official information regarding the same. Until then, you can follow the official pages and social handles of Wylde Flowers to get any credible updates regarding the release on your desired platform.
On this note, we hope that you got the idea about the release of Wylde Flowers on various consoles including Xbox and PlayStation. Also, to get the latest updates in the world of tech and gaming, do not forget to visit Androidgram.