Facing the error code 11571 when trying to launch the iTunes app? Well, you've got a particularly vague error to solve! There's no official document regarding the iTunes error 11571, and hence it's difficult to pinpoint the reason behind this error. On top of that, the error code appears out of nowhere and doesn't carry an explanation with it. Don't worry; we are here to help figure out the cause and solution for the error code 11571 on your Mac or iOS device. Keep reading!
The iTunes app is a popular offering from Apple, available on Mac and iOS devices. It offers popular movies, music, podcasts, and TV shows, on buying or renting basis. Although there are other services similar to iTunes, many Apple device owners like to keep it homely and use all iOS/Mac services. An iTunes error will obviously disappoint users, especially those who rely on in-built or downloadable Apple services only. The error 11571 affects iTunes app users, not letting them use the app at all. However, most of the "error 11571" reports are from 2019. We haven't come across recent reports regarding the error. So, it is possible that the error was fixed through a patch update at that time. If you are seeing the error code now, there are a few simple troubleshooting steps that you could try. These should definitely get rid of the issue.
How to fix iTunes Error 11571?
Upon receiving reports regarding the error, some Apple Community Specialists (on the official forum) suggested a few troubleshooting techniques that users can try. We will be listing them below:
1) Update your Mac, PC, or iOS device.
If it's a bug, Apple will fix it by deploying a patch. So, you'll need to keep the iTunes app updated. For Mac, you can check whether any software updates are available for iTunes from the Apple Menu > System Preferences. If you are using iTunes on a Windows PC, make sure that you check for update notifications on the app and complete them from time to time. For an iOS device, check AppStore for available updates for iTunes.
2) Restart your device.
The next relevant step would be to restart your device. A minor glitch can cause apps to throw vague errors. Rebooting may help in such cases. After the reboot, launch the iTunes app and check whether the issue persists.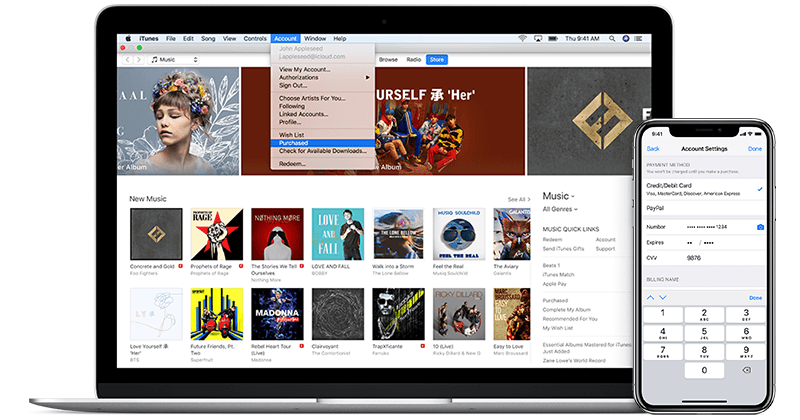 3) Check whether your device's security software or a third-party application is causing the error. 
Sometimes, applications running in the background could cause an error like 11571. In that case, try disabling the anti-virus program or firewall within your system and check whether the issue within iTunes persists. If you are using a VPN, check whether disabling it helps.
As mentioned before, there is no official documentation on how to handle the iTunes error 11571. This suggests that it is not a recurring problem and may appear rarely. It could also be caused by a server outage. If you are facing the issue right now and none of the above workarounds helped, contact Apple support. Visit this website for support and select your device > More > iTunes Store and scroll down to find an option for Live Chat. Report your issue there and you'll soon have an official solution!