Did you buy the newly released game, Kena Bridge of Spirits but the FPS in-game is far too low to enjoy it to the fullest? Don't worry as we will be sharing all the details about the Best Graphics Settings Guide for you to get the maximum FPS in-game. Here's everything you need to know.
Kena Bridge of Spirits is an action-adventure exploration game featuring fast-paced combat developed by Ember Lab LLC. The game made its debut on September 21 on the following platforms: PS4, PS5, and Microsoft Windows.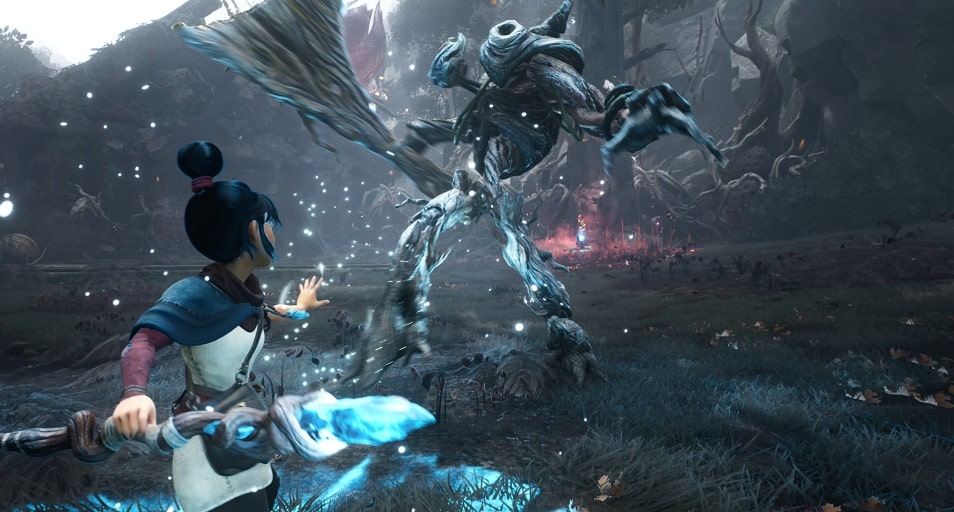 Unlike playing on console, the windows version of the game can be played on various setups which will result in different FPS in-game. So, if you own a powerful setup, FPS won't be an issue for you. But, if you are someone who hasn't upgraded the PC components for a long time, then the game might take a toll on your setup resulting in low FPS. The recommended specifications required to run the game are mentioned below:
OS

64-bit Windows 7/8.1/10

Processor-

AMD Ryzen 5 2600X/Intel i7-6700K or Equivalent

Memory-

16 GB RAM

Storage-

25 GB

Direct X version

 12

Graphics-

AMD Radeon RX Vega 56 8GB/ Nvidia GeForce GTX 1070 8GB or Equivalent
So, if you don't own a setup as powerful as the mentioned specs, you will have to lower some of the in-game settings for a smoother experience in the game. Continue reading if you want to know the setting preset for best graphics and performance in Kena Bridge of Spirits.
Did you know that we feature information on other games as well? To keep yourself in check with the recent game releases and updates, make sure to visit our official gaming section here. 
Kena Bridge of Spirits: Best Graphics Settings
If you want the best fps along with decent visuals in the game, make sure to copy the same settings as mentioned below. To change the in-game settings, click on the Options setting on the main menu and head over to the Graphics Section.
Set the Window Mode option to Fullscreen
Set Graphics API to Direct X12
Set VSync to OFF
Now, Click on the Advanced Graphics option.
Set the following settings:

Visible Rot- Medium
Screen Percentage- 100%
FPS Limit- Unlimited
Depth of Field- On
Motion Blur- Off
Volumetric Fog- Medium
Ambient Occlusion- Medium
Post Processing Quality- Low
Textures- High
Foliage- Medium
Shadows- Medium
With all these settings applied, the game will run with much better FPS from now on your system. For more guides and information on new games, make sure to stay tuned with us on AndroidGram.