Experience points are an essential video game mechanic used in most video games. It gives a numeric idea about how long you have been playing the game. Like most video games, the MyPoints system in NBA 2K22 requires you to play a lot of the game to earn more points. But, does MyPoints have a specific significance in the game? Why are all NBA 2K players grinding to gain more of it? Read this article to know all this, plus how to earn more of these points in the game.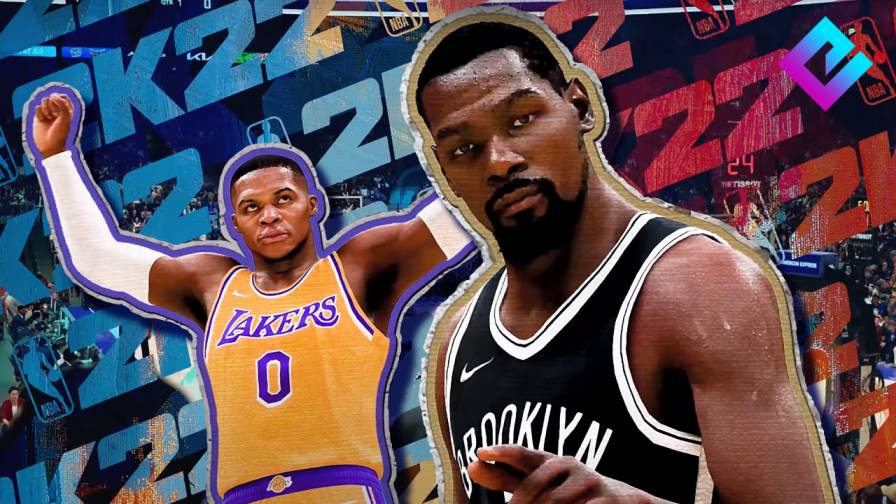 The best and fastest way to earn MyPoints/Badges in NBA 2K22
There is no specific way a player can earn MyPoints faster in NBA 2K22. No official in-game mechanic has been revealed by developers regarding this. However, fans of NBA 2K who have been playing the series for the longest time now have given out a few tips for beginners. But first, let's talk about what MyPoints are and why everyone wants to upgrade it to the highest level.
As much as gaining MyPoints is necessary, you need to use VC to upgrade your player attributes. So, you may want to check out ways to earn VC faster as well. 
MyPoints are basically used to measure your experience in NBA 2K22. And, as you can figure, leveling up in MyPoints would be rewarding. According to experienced peeps in the game, a player with level 60 overall will have difficulty performing in the game. Scoring baskets and defense/offense moves will be very hard on a low-level account. Hence, beginners must ensure leveling up their players as soon as possible. Leveling up in MyPoints will unlock player attributes in the game. Equipping new player attributes will help you perform better in the game. So, how can we earn MyPoints faster? Keep reading to know.
The most basic and best way to earn MyPoints faster is to tweak your in-game settings before starting a match of MyCAREER in NBA 2K22. Set the difficulty level of your game to the highest. However, if you are an absolute beginner, you can go a little slow. Open the Options/Quit from the main menu and choose SETTINGS. You will be able to change the Game Difficulty level here. Now, the trick is to play as many matches in the highest difficulty mode as possible. Set the difficulty level to Hall of Fame and Quarter Length to 12 mins. If you find this stressful, you can start from Pro instead of Hall of Fame.
As mentioned earlier, all of these are just what experienced players feel. So, you can follow them to earn more points. But, we advise you to keep a lookout for what gets you more MyPoints. Notice the difference in gain of MyPoints after matches. Note which moves are bringing you more of the XP. This way, you will figure out a lot more of the system in NBA 2K22 and gain the points faster.