Video games of the simulator genre have always been popular. Especially because these games are usually relaxing and do not require a skill set to become a pro. Also, most of these games do not have competitive modes which makes them perfect for a fun time. Lawn Mowing Simulator is one of the newest popular ones. The game is not any different from what its name suggests: it allows you to mow lawns which surprisingly is very satisfying. However, some players are not happy about the limitation on the number of employees one can hire in the game. Read the article to know more.
Lawn Mowing Simulator allows only two employees
Lawn Mowing Simulator is a video game that was released on August 10. As the name suggests, it provides you with the experience of mowing lawns. Playing the game will surely make you feel refreshed and relaxed at the end of a busy day. The game is based out of the Great British countryside where lawns are lushful. Lawn Mowing Simulator also provides you with a roster of premium lawn mowing vehicles from well-known industries across the world. Experience the thrill and satisfaction of cutting plentiful grass with world-class equipment. Add attachments to make your mowers to make it more efficient. Sign contracts in Career Mode, Free Mode, or Challenge Mode and earn money. Moreover, you can hire employees of your own to finish work faster. But, as of now, you can only hire two employees to complete your contracts.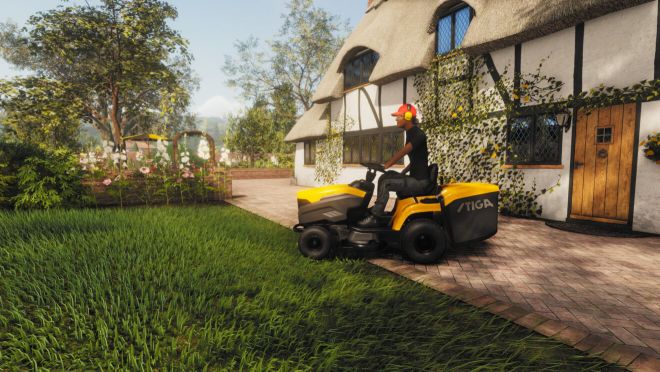 Players are not happy with the limitation of recruiting only two employees. Those who have reached a high level of reputation in the Lawn Mowing Simulator game to take up contracts also cannot hire more than two employees. However, a user on Reddit who also plays the game commented the following.
Kept getting the message I was at the right rep level to hire a 3rd employee. So, I kept grinding RP, until I got to Distinguished. Is that the top level? Was annoyed I still couldn't get a 3rd employee.

Also, my owner can not mow. Like I set the correct cutting height and go out and mow, and the progress stays at 0% and nothing actually mows. I probably played half the game this way. Just kept sending out employees to mow, and I did the dumb picking up garbage contracts. Has to be a bug. I should have just quit playing it, but whatever. Tried to do a challenge, and same no progress when mowing.
So, there are visible bugs in the Lawn Mowing Simulator game as well. However, since it is a new game, it is only normal to have a few issues. Moreover, the developers have acknowledged the fact that players want to be able to add more employees. The good news is they are planning to add that possibility too.
For more news and immediate updates on Lawn Mower Simulator and other video games, stay tuned.