Wondering if Lego Star Wars The Skywalker Saga has an Aim Assist option? Lucky for you, the game has the Aim Assist option for controllers. Now, you might be curious if you have to manually turn it on or if the aim assist is actually worth it? Well, this article will clarify all your doubts. Aim Assist is very helpful for peeps who use a controller. It allows you to aim better by focusing the cursor on your opponent. Most folks who transition from a mouse to a controller have some difficulty in aiming so Aim Assist is truly a gift for them.
Lego Star Wars The Skywalker Saga: Is there an option for Aim Assist?
As we said before, Lego Star Wars The Skywalker Saga does offer Aim Assist for controllers. By default, this option is turned on in the game. It will help you to aim better and increase your precision. Many players are using a controller to play the game instead of a mouse. The general problem is the lack of FOV setting and the poor optimization for the mouse & keyboard. Therefore, a controller performs better while playing Star Wars The Skywalker Saga. But, we do hope that the developers fix the mouse issues soon and also add FOV options. If you did not know, FOV means Field of View and is described by the amount of area that you can see during a moment. Higher FOV allows you to see larger, more spread areas whereas less FOV has a shorter viewing range.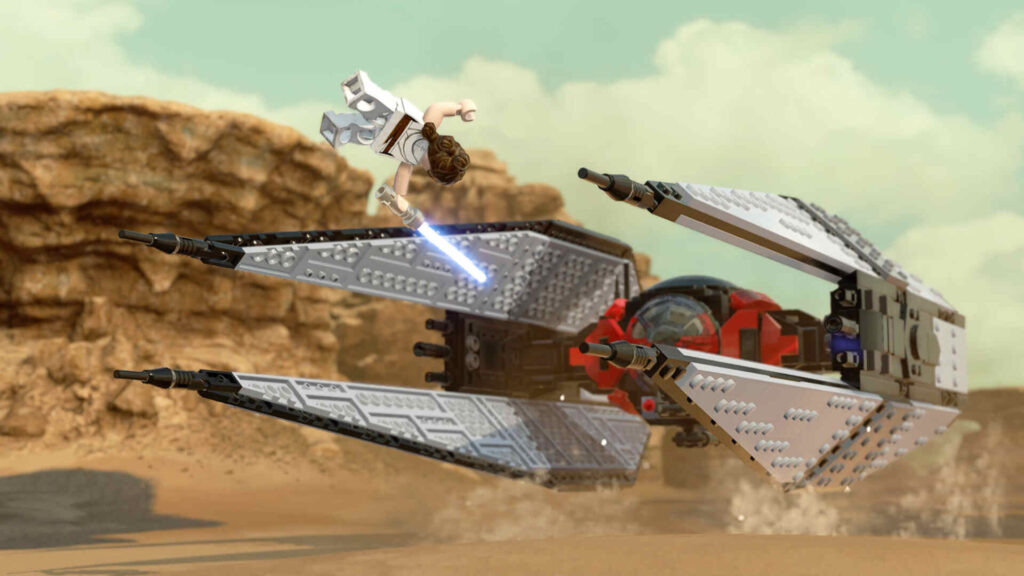 Is Aim Assist any good in the game?
Fortunately, the Aim Assist is pretty good in Star Wars The Skywalker Saga. The precision and controls are great and do not feel weird. Most folks who are new to controllers need Aim Assist to play the game. Since a mouse and keyboard combo offers better control, peeps with controllers often rely on Aim Assist to compete. Though, you will not need it once you master the art of aiming with the controller sticks. As for the newbies in Star Wars The Skywalker Saga, there is no shame in relying on this feature. The developers added it to the controller and the game so that everyone could enjoy it.
So, to end the article, does Lego Star Wars The Skywalker Saga has Aim Assist? Yes, it does and for now, it works better than the mouse. We hope that you found this article helpful. You can also check out our other article on How to fix the Lego Star Wars The Skywalker Saga 60 FPS lock issue. Stay tuned to Android Gram and may the force be with you!