LG or LG Electronics is a South Korean multinational electronics company and its headquarters are located at Yeouido-dong, Seoul, South Korea. The company is a part of the fourth biggest chaebol in South Korea and the total global sales have been around US$55.91 billion since 2014. It has four business units which include Home Entertainment, Mobile Communications, Home Appliances, and Air Solutions and Vehicle Components. Starion India is the main production vendor for refrigeration and washing machines in the Indian sub-continent. LG has been the world's largest LCD television manufacturer since the year 2008.
LG also has a portal of limitless premium content and apps and it is known as LG Content Store. You can easily access the LG Content Store and it is like pressing the Home button of your magic remote. When you launch the LG Content Store, it will take you directly to the dedicated pages of TV shows, movies, premium apps, 3D content, and many more. You will be able to find a large number of apps at the LG Content Store like Amazon Prime Video, Disney+, YouTube, Netflix, Apple TV, DAZN, Spotify, Google Play Movies & TV, and lots more. Click on any one app to learn more details about the app and then just download and install it. You need to create or sign-in to your free LG account in order to download and use these apps.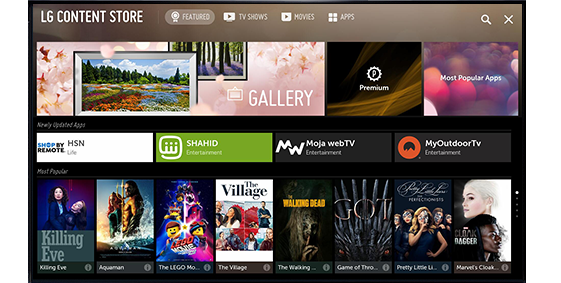 However, LG Content Store has been facing some issues in terms of its applications. Users said that they have not been able to install the application and this happened when they were connected to the local Wi-Fi instead of the mobile phone hotspot. Some users said that when they tried to open any application, they were asked to update the application and when they tried to update the application, the error message appeared saying that the application has not been installed. Some other users said that after they updated their TV software, certain applications were removed from their apps and they were not able to install the new version as the error message popped up saying that the application has not been installed. If you are experiencing the same type of issue, you can follow these steps to fix it by yourself –
Go to the 'Settings' of your TV, select 'General', and choose 'Reset to Initial Settings'.
Skip the 'first us' questions.
Select 'Network' and choose 'Wi-Fi Connection'.
Select 'General' and choose 'About this TV'.
Select 'Check for Updates'.