If you own an LG Stylo 6 or LG K51 and are locked out of your device, factory reset and data wipe-out is not the only option you've got. Here are 20 easy-to-follow steps using which you can bypass Google/ Android 10 security-
Step 1-
Boot your phone up and select the necessities like language.
Step 2-
Connect to a Network (Wi-Fi)when given the option at the start of booting.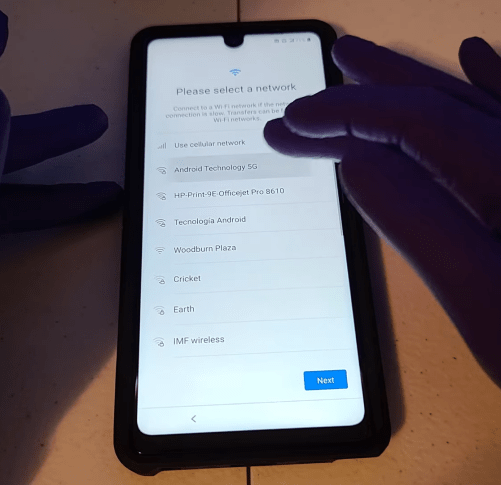 Step 3-
Allow location and Accept the terms.
Step 4-
Once connected to a network, the device will look for updates. Wait patiently for the packages to be installed. Once done, click on Next. Don't copy files or transfer files.
Step 5-
You will be prompted to enter a password. Click on sign-in with Google account instead.
Step 6-
Now tap the bar to enter E-mail. When the virtual keyboard opens, click on the right corner at the bottom of your keyboard to switch keyboards.
Step 7-
When you get Keyboard options, click and open Settings.
Step 8-
Now Open Gboard options on your screen by tapping at the center instead of the toggle.
Step 9-
Click on the three dots at the top-right corner of your screen and choose Help & feedback.
Step 10-
Now tap on the search bar and type Delete or disable apps on Android. Click this option when it appears on the drop-down box.
Step 11-
Look for Tap to go to Application Settings and click on the option.
Step 12-
You will now find a list of apps on the device. Click on Google and then click on the button- Open.
Step 13-
Google app will open on your device. You will be prompted to sign-in. Click on No, thanks.
Step 14-
Type Settings and open the Settings app from the option below.
Step 15-
Click on the Fingerprints option and then click Next.
Step 16-
Click on Pattern and set a new pattern to unlock your device.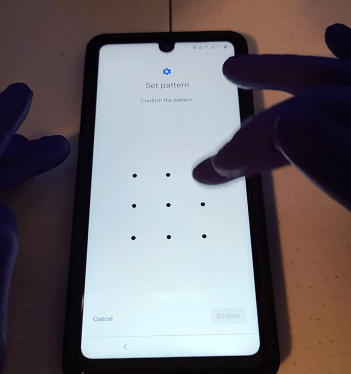 Step 17-
Once done, continuously tap on the back/ return button at the bottom of your screen and get back to the main/ first page where you started the set-up.
Step 18-
Finally, start over by choosing the language, give accessibility to location and all necessities.
Step 19-
This time, when you are prompted to unlock your device, do not click on sign-in with Google. Enter the pattern that you had previously set. If you chose to set a pin, then you will be prompted to enter a pin.
Step 20-
Add Google account and skip over data transfer, etc. Accept all terms and conditions, including LG legal documentation.
With that, you have successfully bypassed the factory reset. This method has worked for almost every user who has commented or left feedback. Reach out to us if you face any trouble following the instructions.
We post related content and exciting updates every day, so stay tuned! Also, share this article with all those who might find this news helpful!