Lies of P is a souls-like game filled to the brim with many elements that will make you rage quit if you are not careful enough. One of the most annoying mechanics of all is the various status effects. These work like rubbing salt on a wound. Some will decrease your damage, while others will reduce your stamina and recharge speed. We know how painful it is, which is why we want you to learn about it right from the beginning of your in-game journey. So, consider reading this guide if you want to know how to cure status effects in Lies of P.
Status effects are one of the most annoying features in souls-like games. They make your character weak right in the middle of an intense fight. That's why you should know exactly how to cure each status affliction without losing too much health or getting killed. But since the game is new, you might not know all the details, and that's quite normal. However, by the end of this guide, you will have all the information you need.
Lies of P Status Effects: How to cure/get rid of them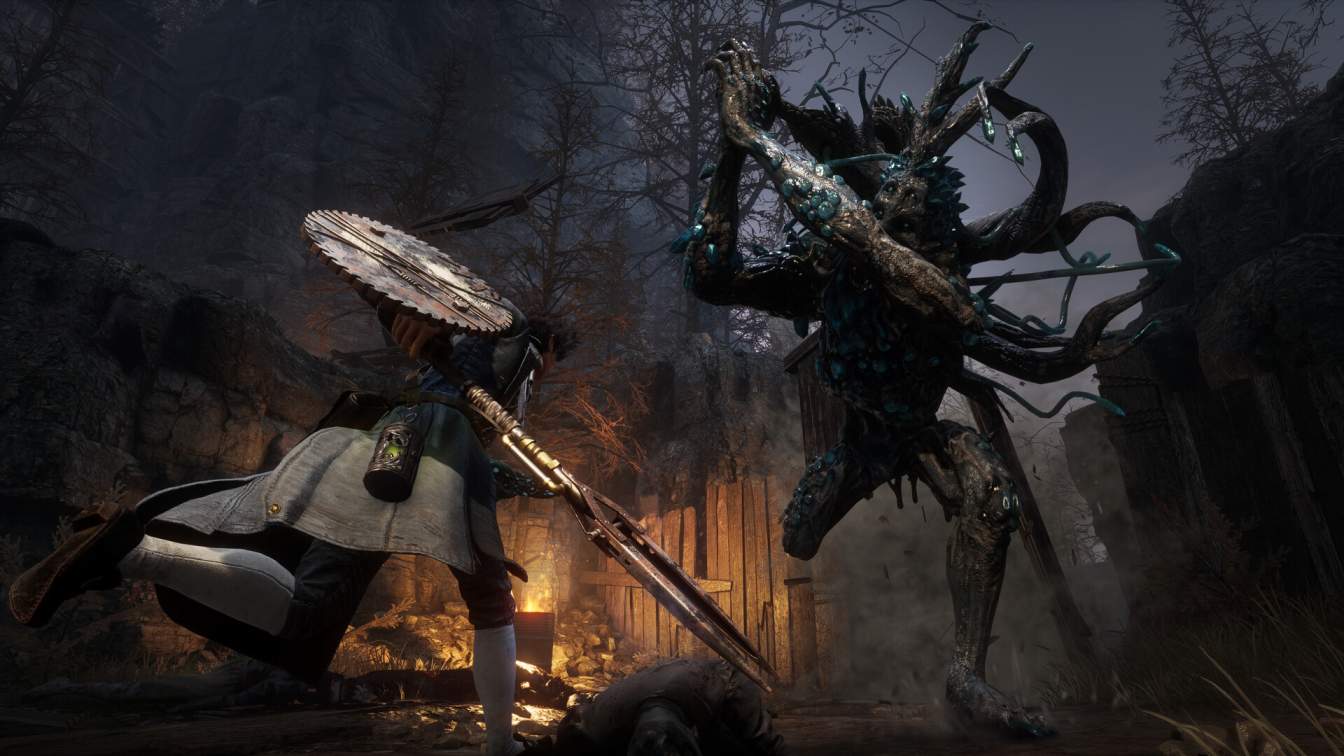 What are the types of status effects in Lies of P?
First, let's start with the basics. There are two main categories of status effects: Attribute ailments and Special ailments. Just know that attribute ailments are easy to get the hang of, while special ones are usually inflicted by big or strong enemies. Below, we have shared a list of all the status effects.
Attribute Ailments List
Let's start with attribute ailments first; there are four of them as below:
Corruption: Corruption is linked to poison damage. As a result, this effect will manifest when you step on poison pools or receive too many poison attacks. It continuously drains your HP.
Overheat: Since overheat is associated with fire, you will experience this status effect if you are subject to any attack that generates heat, such as an explosion. It also slowly depletes your HP, increases the fire damage that you take, and reduces your guard recharge speed.
Decay: Decay is the upgraded form of the Corruption status effect, which is triggered when you are attacked by acids or blight damage. This will decrease your HP just like corruption, along with the durability of your active weapon. If you try to repair your weapons while in this form, then your durability won't go as far as it used to.
Electric Shock: When you sustain repeated lightning strikes or electric damage, the Electric Shock status effect becomes active. This effect slowly drains the fable or mana of your weapons.
Special Alignments or Status Effects List
Break: The break effect occurs when you step on a bear trap or get hit by a giant sawblade. It decreases the amount of healing that you receive using Pulse Cells.
Shock: This status effect is somewhat similar to the Electric Shock status effect. But this one depletes your stamina recovery rate instead of Fable.
Disruption: One of the most lethal status effects, it activates when you take damage from certain enemies or yellow crystals. Once the disruption gauge fills up, you will die immediately.
How do you cure these status effects?
You will need Special Purification or Special Resistance Ampoules to cure Special Alignments and Attribute Purification or Attribute Resistance Ampoules for curing Attribute-type status effects. These ampoules can be purchased from Polendina (Merchant) in Hotel Krat. The prices for each ampoule are listed as follows:
Attribute Purification Ampoule: 480 Ergo
Attribute Resistance Ampoule: 400 Ergo
Special Purification Ampoule: 420 Ergo
Special Resistance Ampoule: 360 Ergo
Remember that you can find a few of them while looting, too. But buying them should be your top priority since they aren't that expensive.
Well, that's it for this guide. How many status effects have you encountered so far? Regardless, you must have the ampoules in your inventory before you head into battle. If you find this guide informative, you can follow Android Gram for more such content. Also, click here if you want to know how to find fiber in Starfield, or here if you are interested in becoming a bounty hunter instead.