Most of us look for multiplayer support in video games; playing with friends is always more fun than playing solo. When it comes to survival games like Medieval Dynasty, it depends on the story. If the story is capable of accommodating more characters, multiplayer modes are always preferred over solo modes. Medieval Dynasty runs on a story that spins around a single protagonist. However, developers can add a few more playable characters making it a multiplayer survival game. The video game left early access on September 23, 2021, and has managed to garner many fans till now. However, fans now demand a co-op feature in the game. Are developers planning to include co-op in near future? Read this article to know.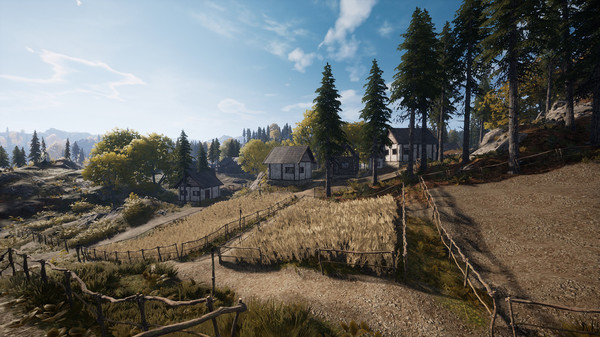 Medieval Dynasty Co-op release date: Plans?
Adding a co-op feature to the game would mean the addition of new playable characters and storylines. If Medieval Dynasty was thought of as a solo mode game, adding a multiplayer feature would be a huge undertaking. So, are the developers planning to add co-op to the game at all? Well, there's certainly good news for all the Medieval Dynasty fans out there! Here's what the developers had to say about adding co-op to the game.
No rumor: MP/coop play is quite on top of the community wishlist. Everything else is a rumor. At the moment. Stay tuned for the next roadmap coming soon.
The developers have heard you all. They have noted that multiplayer/co-op play is what everyone wants in Medieval Dynasty now. So, yes. The multiplayer/co-op play modes are coming soon. But, when? We are yet to know the actual release of such a feature. A roadmap was released for Medieval Dynasty yesterday. Stuff like addition of an TPP mode, new decorations and content have been announced. In addition to this, the developers have also announced a console release for the popular video game in 2022.
We can expect the release of a co-op mode along with consoles. Also, along with the release of co-op, the developers may release new DLCs to support a new story. All of these are just speculated. But, fans of Medieval Dynasty is up for an awesome year ahead! For all the official dates, we will have to wait. For official and timely updates of Medieval Dynasty, stay tuned to Androidgram.