The third-person perspective is a popular view angle in video games that lets players experience the game world from a wider angle. Imagine your eyes at a point behind and away from your body: you would easily be able to view a lot more of your sides. The third-person view is not realistic. Considering reality, a first-person perspective in video games is exactly what we can actually perceive in the real world. However, some video games allow both kinds of view angles to accommodate all types of needs. In the popular video game Medieval Dynasty, however, we only have a first-person view mode till now. Naturally, a lot of fans are demanding the addition of a third-person mode. Have developers responded to the request as yet? Read this article to know.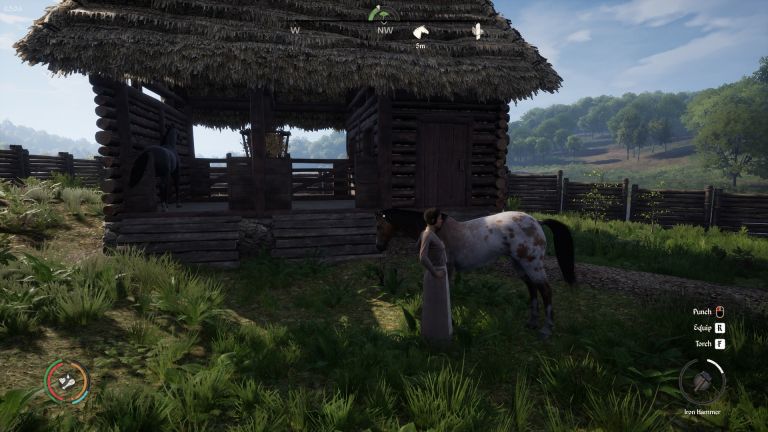 Medieval Dynasty 3rd person view/perspective: Release date?
It would be nice to see you character in the clothes you make – now I only see his feet, little bit his pants etc…. Full body view would be nice, since we are after all crafting clothing gear.
A third-person view brings a lot to the plate. You will be able to see a lot more of the surroundings; experience the beautiful graphics. Also, you can perceive yourself differently. The clothes your character wears, the behavior it displays: you will be able to see all of that. In the first-person mode, you cannot view everything at such a wide-angle. Now, as a video game player, you may be used to a particular kind of view angle. So, if you have been playing video games in third-person modes only for a long time, the first-person mode may be overwhelming for you. Many say that first-person modes cause motion sickness issues to elevate. So, if you suffer from motion sickness, you will prefer a third-person view to reduce its symptoms.
Medieval Dynasty is a survival game focused on exploration. Hence, fans of the game want to be able to choose between first-person and third-person perspectives whenever they want. Also, the main reason why players want a third-person view is because many of us suffer from motion sickness. Playing the game in first-person mode is very uncomfortable for a person with motion sickness. So, the developers have decided to add this feature to the game. Yes, third-person view is coming to Medieval Dynasty in the fourth quarter of 2021. There is no confirmed date for the same, so all we can do is wait.