One of the most infamous Minecraft errors in the GLFW error 65542 that have been troubling a lot of players for a long time. Well, in this article, we will be sharing all the details regarding how to fix this error and get your game running without any hassle. Here's everything you need to know.
As the new Minecraft update was launched recently, many players encounter several new and annoying bugs that rendered the game unplayable. While some errors like the Error code Glowstone in Minecraft can be fixed by generic troubleshooting methods, GLFW Error 65542 needs specific steps to get rid of. After several reports, we have featured this guide using which you can easily fix the GLFW Error 65542 in Minecraft. Continue reading to know more.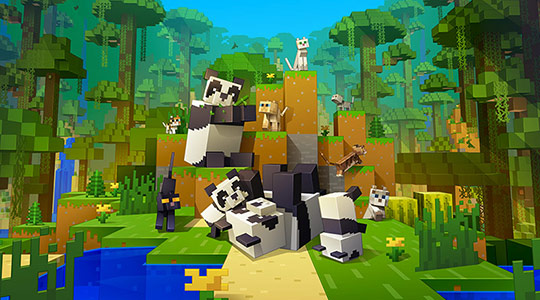 Minecraft 1.18 update GLFW error 65542 wgl: What is it and How to fix it?
So the GLFW error 65542 occurs when your system's drivers don't appear to support OpenGL API. Due to this, the game fails to launch and hence the error. Well, this error can be fixed with some easy steps but you will need to follow them carefully. If done correctly, your game will be running in no time.
1) First of all, download OpenGL's Dynamic-link library file from the given link- Click here
2) After download, head to the downloaded folder and copy the x32/x64 version of the opengl.dll file. If your system is a 32-bit system, copy the opengl32.dll file and if you have a 64-bit system, copy the opengl64.dll file.
3) Now, head to the following directory- Local Disk(C)>Program Files> Java> jre 1.8.0 _311>bin and paste the corresponding .dll file there.
4) After this, press Windows+R to open the Run dialog box. Type "%appdata%" and hit Enter. There, head to the .minecraft folder. Now, type "bin" in the search bar to search all the bin folders inside the .minecraft folder.
5) After the search is completed, there will probably be two bin folders in the search results. Simply enter each folder and then paste the opengl.dll file in each folder.
6) Now, launch the T-launcher and check if the error persists. If you have followed all the steps correctly, your game should be running without any errors. 
We hope this article was able to help you fix the GLFW error 65542 in Minecraft. For more such guides and information on new games, make sure to stay tuned with us on AndroidGram.