Did you start planting trees in Minecraft but don't want them too tall? Then you should try to limit their height. Normally, there is no way to stop a tree from growing. But with the solution in this article, you will be able to limit the height of trees in Minecraft. Surprisingly, it is not a complex or tiring process. A lot of players like to plant trees in the game. But large trees can grow too tall. Cutting down large trees like oak can be quite a handful. Sometimes, this also keeps players away from experimenting with super-trees. But a little greenery makes the Minecraft world even better. So in this article, we are going to tell you how to limit the height of trees in Minecraft.
Minecraft has an almost endless world. This means that players have endless options at their expense. The world-building gives players a chance to craft beautiful things. Peeps have designed and created astonishing buildings in the game. A lot of players enjoy building tree farms in the game. In this process, you plant a large number of saplings and wait for them to grow. Once fully grown, the trees can be cut down for wood and more saplings. But, a tree's height is something players want to control, but many are unaware of the process. As it happens, there's no "official way" to limit tree height. But Minecraft fans always come up with ingenious ideas. One of them is how to limit the height of trees in Minecraft.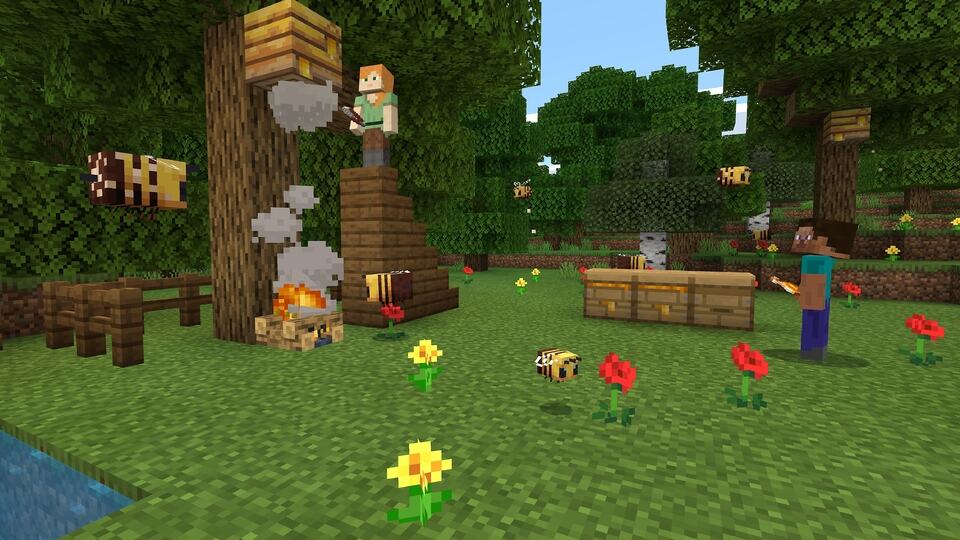 Why would you limit the height of a tree?
Some of you might ask, what's the need to limit the height of a tree. Well, large trees can quickly grow too tall in the game. This creates a lot of problems at the time of cutting them down. Also, on a tree farm, they can get out of hand as well. That's why a lot of players only plant small trees. But, if you need some oak but don't want to handle a huge tree, then you might want to know how to limit their height. Read the next section to know how you can easily limit the height of trees in Minecraft.
Minecraft: How to limit the height of trees?
If you want to plant the sapling of a super-tree, but don't want it to grow too tall, then follow the steps mentioned below. This is a tried and tested method and completely works. Make sure to follow the steps carefully and remember all the warnings that are attached to them. Otherwise, it might increase your problem.
1) Choose a position you want to plant your sapling in.
2) Now, choose the desired height for your tree and build a block/roof there. Make sure it is right above your sapling's position.
3) Make sure that the roof is not made of wood or dirt.
4) Also make sure that there aren't any vertical surfaces near your sapling. They will give it support and help it to grow taller.
5) It is recommended to not build the roof too low. This will stop the tree from growing at all.
If you follow the steps above, your tree will not grow more than what you desire. Make sure to remember the warnings when building the roof and planting the sapling. Make sure that your roof is not made of wood or dirt and is not too low. Well, we hope you found this article helpful. If your Minecraft iOS multiplayer is not working, then check out this article on Android Gram for the fix. Happy Gaming.