Is Minecraft misbehaving on your iOS device? Well, there can be a number of reasons why this may happen. Some of you, Minecraft fans, have reported that the game's multiplayer mode is not working properly. In other words, you are unable to join multiplayer sessions on your iOS device. Well, turns out you are not the only one facing this problem. But, it is pretty simple to troubleshoot. We will list the troubleshooting techniques for you. Read this article to know more.
Minecraft is getting a new update soon! Fans are excited about the 1.18 update, which features the second part of Caves & Cliffs. The first part or update 1.17, was released on June 8, 2021. Fans loved the Caves & Cliffs update on the Bedrock edition as it added and modified a host of new (experimental) features. It was a significant update, and now the second part, 1.18, is all scheduled to release in the winter of 2021. If you are planning to get the game after the 1.18 update releases, we advise you to try the 1.17 update without directly jumping into update 1.18. So, download the game now. Trust us, it will be much more fun to play 1.18 when you have experienced 1.17 before.
Now, coming back to the topic, let's discuss how to solve the multiplayer issue on Minecraft for iOS devices.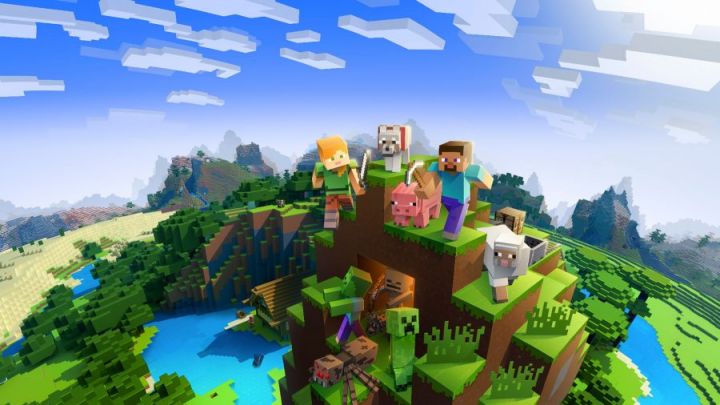 Minecraft iOS multiplayer not working in 2021: How to fix it?
There are two things you can try to solve this problem. Keep reading to know.
First Solution
This solution will solve the error message "Unable to connect to world" on your Minecraft. First, launch the game. Head to the settings and then tap on Profile. Scroll down and find the option "Sign out of your Microsoft account." Now before you tap on it, scroll down even more and find the toggle for cellular data. Enable the cellular data option and then tap on the sign-out option. Now, close the game and restart it. You will be prompted to sign in again. Sign in using the correct account. Once done, try to join a multiplayer server. You will not get any errors this time.
Second Solution
Check the LAN settings of the device which is hosting the server. Also, if you are trying to join a server, you will have to set your LAN to be visible to all. In your iPad/iPhone, go to your phone settings. Navigate to the Privacy tab and tap on it. Then, look for Local Network. Tap on it and look for Minecraft. The local network for Minecraft should be enabled/on. If it is off in your settings, enable it and then restart your game. The LAN should work fine after this modification.
Hope the problem is now solved for you! Enjoy playing Minecraft with friends, and stay tuned to us for more updates.