Unable to register your ResMed machine on the myAir app? Well, it's a common issue reported by users. However, you can fix it easily. The 'myAir app not registering' issue is rather a discrepancy on the user's side. It could also be a server problem. But, server issues aren't very common with the myAir app. Whatever it may be, let's troubleshoot the situation together and find out the cause. Don't worry; the fixes are quite easy!
Offered by ResMed as a support program and data tracker for AirSense and AirCurve, myAir is available for Android and iOS devices. With myAir, you can track your sleep therapy data and also keep track of your improvement. To use myAir, users need to register their ResMed machine using the device and serial numbers. Download the app from your device's official app store on your phone. Next, you'll have to create a new account. After entering all details and submitting them, you'll receive an email on the one you just registered with myAir. This email will be for confirming your myAir account registration and verifying your email ID.
After verification, you'll be able to log into the app and enter your machine details. Make sure you enter the machine details properly – the device and the serial numbers. You'll also need to enter details about the mask that comes with the machine. If you haven't received your machine and mask yet, you'll have to complete the registration after you receive the equipment. That's the registration – simple, huh?
How to fix myAir app not registering?
Now, if you are unable to complete the registration process due to some issue, follow the tips we present in this section. But firstly, check whether the seller is officially registered to sell ResMed machines in your region. If you have purchased your ResMed machine from a different region than your actual location, you may problems with registering the machine on the myAir app. As it happens, a machine purchased from an international location may not support 3G/4G connectivity in your area. myAir supports only AirSense 10 and AirCurve 10 machines (with built-in wireless technology) and also needs a supported wireless network for its functions. So, make sure your machine model supports myAir.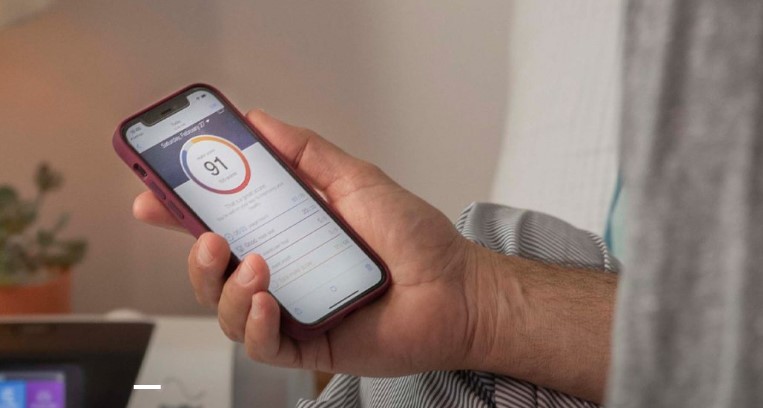 If you have made sure of the above, you should be able to connect to the myAir app seamlessly. But if you are facing issues, check the following:
1) If you aren't receiving the confirmation mail from myAir, check the Spam/Junk folder just in case. Make sure that you are checking the correct inbox. Also, check the email address you entered during registration- there may be some typo.
2) If you are unable to register your machine's serial number or see an error like 'the serial number is already registered', make sure that you are typing the correct serial number. Also, make sure you haven't already registered your device. You will find the 11-digit serial number and the 3-digit device number on the back of your machine.
3) myAir allows only one CPAP machine per account. So, you'll not be able to register two ResMed machines at the same time.
4) If you see a message which says that the app services are currently available, it's a server outage on myAir's side. In such a case, try the registration process after a few hours.
If none of the above works, contact myAir Support for further assistance.