Basketball is a popular sport and has its own set of jargon. We all know that NBA 2K22 is targeted at the basketball fan base all over the world. But, there will always be beginners who wouldn't know the intricate details of the game. After all, it is a video game and is accessible to anyone who has suitable hardware and wants to play. So, let's talk about what matchup means in NBA 2K22. This is not a well-known topic of discussion. Most NBA 2K players don't know how to change/switch their matchup in the game. Interestingly enough, many have posted this question on Reddit and have gotten the required answers. Read this article to find out how to switch your matchup in NBA 2K22 neighborhood games.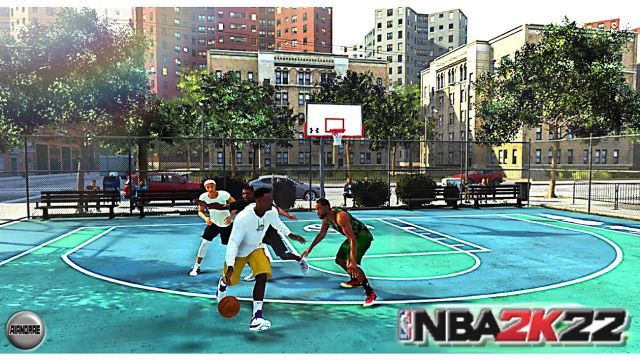 What is matchup in NBA 2K22 and basketball?
The term matchup in basketball may have two meanings. It can be used to compare two players of the same team based on their strengths and weaknesses. So, a skilled dribbler can be compared to a weak dribbler. Usually, the team opposing yours will be analyzing the matchups in your team to figure out defensive or offensive strategies. But, the correct definition of a matchup regarding NBA 2K22 is the second meaning of the term. A matchup can be referred to the player of the opposing team you have decided to guard for that game's defensive possessions. In simpler words, you will guard the strongest dribbler of the opposing team or any player who poses a difficult competition for your teammate possessing the ball.
If you are a beginner, NBA 2K22 will require you to be familiar with all the basketball terms (at least brush up on your basics) to win a game. It wouldn't be challenging to win matches initially, but the difficulty level will obviously progress with the number of games you play. Coming back to the question of the hour, let us discuss how to switch your matchups in NBA 2K22.
How to switch your matchup in Neighbourhood games?
Switching your matchup is easy in NBA 2K22. You will need to switch your matchup when you feel a different player may be blocking your teammate or have a greater potential to do so. To switch your matchup, just flick the right stick up towards the player you want to defend. Hope this article helped you!