The name of your playing character should represent your real self. It takes some time to decide the best name for your playing character in a video game. In this process, sometimes, you may end up keeping a name that you regret after a few days. In NBA 2K22, you are allowed to keep a name of choice for your playing character. However, fans of NBA 2K22 have a different question in mind. In most games, you can keep a player name of choice the first time you create an account. But, can you change it later on? Read this article to know whether it is possible in NBA 2K22.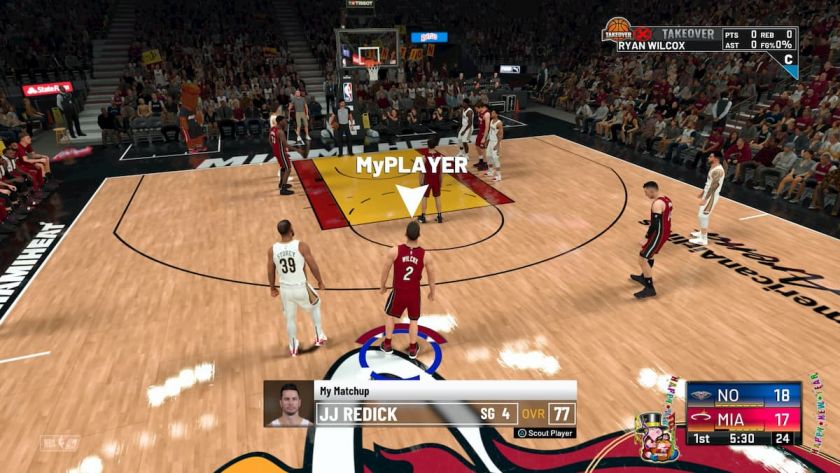 Change MyPlayer name in NBA 2K22
As mentioned before, the change player name feature is very popular in most video games. Many video game mechanics allow changing names for free, while some charge for rename cards. Unfortunately, in NBA 2K22, none of that is possible: You cannot change your MyPlayer name once you set it. However, this is just official information. Unofficially, you can try these tricks to help you get what you want.
Looking to change your MyCareer nickname? That's easy to do. A lot of you are annoyed with the default nicknames for your player. Did you know you can change it? Just go to the OPTIONS/QUIT Menu and select Settings. Find the Secondary Nickname option and click on the arrows to change your nickname. You can customize your secondary nickname for your social media handle as well. To do so, select the Social Media Handle option and type in your favorite name. You can also try the following tip by a player:
Make a new MP build with the name you want, play a test build game, back out of it and it would of changed the original MyCareer players name (PS5)
This seems to have worked for Xbox as well.
Ty this works for xbox too i tried it
But, whether the above works for the current-gen version is still unknown. All of the above boils down to one rule: You cannot change your MyPlayer name once you have set it. There's no direct way to modify your primary MyPlayer name in
NBA 2K22
. So, make sure you set your MyPlayer name correctly at the beginning itself.